Retire With Money: Take Extra Care With Your 401(k) at Retirement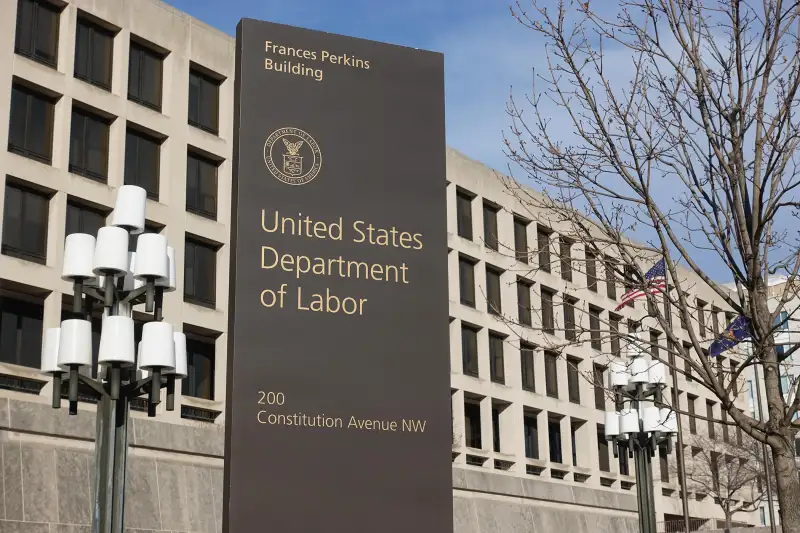 It's official: The Obama-era fiduciary rule intended to protect retirement savers was formally put on hold this week. A few provisions were delayed until June, while the most complicated and contentious parts of the measure are the subject of a review by the Department of Labor that could take many months. If you are approaching retirement with a big balance in your 401(k), you are among the investors who need to be most on guard against poor advice from self-interested financial advisers. There's a lot to consider in deciding whether to roll your 401(k) dollars to an IRA and in picking IRA investments and a financial advisor, if any, to work with. Depending on your circumstances, your best course for now might also be the easiest: leaving your dollars in your workplace plan after you leave your job.
Best wishes,
Karen
P.S. If you like this weekly update, please pass it on to a friend! And if you got it from a friend, sign up here for email delivery each Friday to make sure you don't miss the next issue.
THIS WEEK'S RETIREMENT NEWS, INSIGHTS AND ADVICE
The States With the Highest (and Lowest) Taxes for Retirees
In looking at possible places to relocate in retirement, one expense to consider is taxes. Your bill will depend on your income and its sources, the value of your home, and more, writes contributor Dan Kadlec. But you can get an interesting indication from a study by J.P. Morgan Asset Management that looked at what a hypothetical retired couple would pay in combined income, sales and property tax across the country. Among the 11 states deemed the most "tax friendly": Colorado, Florida, South Carolina and Delaware. Money
11 Amazing Trips You Need to Take As Soon As You Retire
Travel is one part of retirement planning that we all like to think about, right? So take a gander at this list of destinations that might be worth a spot on your travel to-do list. Alternatively, you might be tickled to find that you've already made it to a bunch of them. (One trip that is calling out to me: the Rocky Mountaineer train trip across the Canadian Rockies.) TRAVEL + LEISURE
How Job Hunters Can Look for Age-Friendly Employers
A job opportunity may sound swell, but you probably also want to know if the employer is welcoming and supportive to older workers. One tool that may prove useful over time is a new feature on job website RetirementJobs.com in which current employees can share their view from the inside. "Think of Employer Reviews as a Yelp for older job seekers, where you'll learn which employers merit a visit and which will leave you with heartburn," writes blogger Nancy Collamer. NEXT AVENUE
How to Make Smart Choices for Your 401(k) at Retirement
Choosing what to do with your 401(k) when you leave the office is one of the biggest financial decisions you'll ever make. Writer Elizabeth O'Brien lays out a three-point plan to help you make a good decision. No. 1: Check out the fees you pay in your workplace plan—they could be a bargain, or a really bad deal—and compare them to what you might pay elsewhere to invest in an IRA. Money
Too Much Money in Your 401(k) Could Be a Bad Thing
Think there's no such thing as too much savings? Think again—at least if you contribute to more than one 401(k) in a single year. You could inadvertently exceed the annual contribution limits due to a job change or multiple employers, and you could be hit with extra taxes if that happens. Kelli Grant explains. CNBC
5 Things You Need to Know to Reach Your Financial Goals
April is Financial Literacy Month, and it's a good time to focus on the bedrock principles that will enable you to pay for long-term goals like a comfortable retirement. For starters, recognize that saving is a surer route to wealth than is investing, says contributor Walter Updegrave. Your investing savvy will do you little good if you spend 99% of your paycheck, and you have far more control over what you save than you do the returns the financial markets deliver. Check out the full list. Money
New 403bcompare.com Website Aims to Simplify Teachers' Retirement Choices
Think understanding the investment choices in your 401(k) is tough? Public-school teachers often must choose among several—or sometimes 30 or more—separate savings plans before they even get to picking specific investments. And some of those 403(b) plans are marred by high fees. An upgraded website for California teachers highlights the challenges but also may provide some help in comparing, writes columnist Kathleen Pender. SAN FRANCISCO CHRONICLE
Why 70 Is the New 65 for Retirement
Half of all workers who are 60 or older plan to retire at age 70 or not at all, a CareerBuilder survey found. But that will only be a realistic possibility if you maintain your health, as well as your skills and connections at work, writes Steve Vernon. CBS MoneyWATCH
This Is What It Took to Retire Early 60 Years Ago
Back in 1957, LIFE magazine ran an article featuring men who had managed to retire before they turned 50. Check out the classic Alfred Eisenstaedt photos of the subjects and their families frolicking in backyards and pools. One thing that doesn't seem dated at all: The men who were featured continued to do some paid work after they gave up their traditional jobs. (And while the focus and headline were all about men, there is one couple in which the husband and wife both work part-time.) TIME
YOUR RETIREMENT QUESTIONS ANSWERED
Interest Rates Are Rising. Here's How to Take Advantage
Q: With interest rates starting to rise, what's the best way to invest for income?
A: Rates are indeed starting to climb, now that the economy is accelerating and inflation is ticking up. Since last summer, the yield on 10-year Treasury securities jumped by more than a full percentage point. For fixed income investors, rising interest rates pose a big challenge, since older, lower-yielding bonds held in a fund are likely to fall in price when market rates rise. READ MORE