There Are More Realtors in America Right Now Than Ever Before. Here's What It Really Takes to Succeed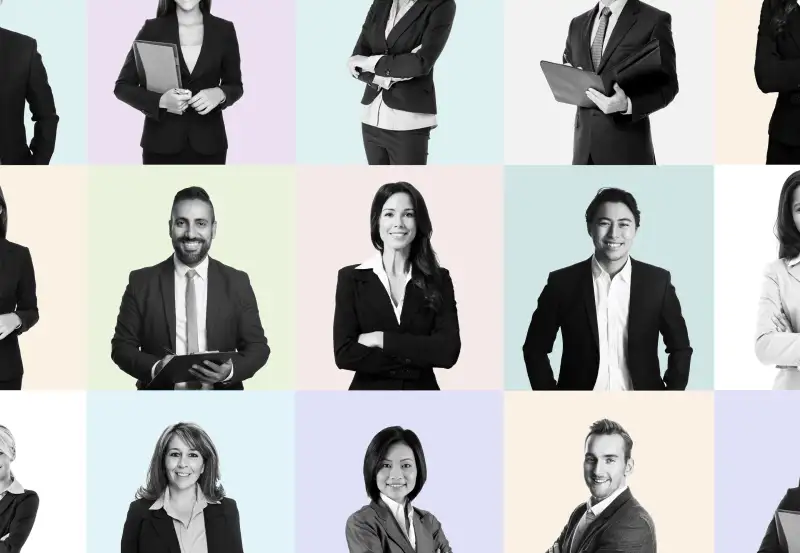 Last year 55-year-old Jill Ballantyne took a big chance. She left the stability of a 27-year career in education to pursue a long-time passion: Selling real estate.
"It's something I really believe in," she says.
Ballantyne isn't alone in making the leap. A decade after housing crisis, Americans are once again in love with buying, remodeling and selling homes. Cable television shows like "House Hunters" and "Million Dollar Listing" attract millions of viewers. Nationally, home prices are again at record highs.
In June, membership in the National Association of Realtors reached an all-time high of 1.373 million, eclipsing the pre-financial crisis peak set in October 2006.
"This is a trend you always see when the market is doing well –– the number of licensees increases," says Ken Johnson, a real estate economist at Florida Atlantic University who was a real estate agent before moving to academia in 1995. He recalls an expression from his own real estate days: "We always said the rookies are here to take the icing off the cake."
At first glance, working in real estate seems like an attractive proposition, with competitive pay and the promise of setting your own hours. And let's face it: Who doesn't like looking at homes? Still, pros caution it may not be as easy as it looks. Commissions look fat at first glance, but agents are typically required to work under more highly-credentialed brokers –– who might take a significant cut. While there is money to be made in real estate, most of the big paychecks go to the top-producing agents.
"They are probably working 50 or 60 hours a week easily, and they are available at all times," says Bob Hogue, of the Bob Hogue School of Real Estate in St. Petersburg, Fla. "For someone who treasures their weekends and evenings, this probably isn't for them."
Finally, low barriers to entry mean that historically, new agents rush in during strong housing markets, only to crash out when things turn south, says Steve Murray, president of Real Trends, a real estate publishing and consulting company. During the last housing downturn in 2007, the number of realtors tumbled below 970,000. In other words, roughly one out of three real estate agents left the industry.
"Right now the market is hot and good realtors make it look easy. But he adds, "We're a highly cyclical business."
Becoming an Agent
On reason being a real estate agent is so popular is that you can, in theory, do it as a side gig – or second career.
The average age of a National Association of Realtors member is 54, and a third of all members are older than 60. "We know that there is an increasing number of people retiring or nearing retirement," says NAR chief economist Lawrence Yun, noting that it probably is not a coincidence that the number of agents per capita in Arizona and Florida is significantly higher than the national average.
"For a lot of people this is a second career," says Kathy Condon, president and CEO of the MLS Property Information Network. "I see people starting because it's the right time in their lives, not because they're timing the real estate market.
That was the case for Ballantyne, who has over the last couple of decades supplemented her teaching income by buying and selling houses, working as an appraiser and owning rental property. But as a single mother, she wasn't ready to commit to working nights and weekends while she still had kids living at home. When her youngest started his senior year in high school in 2017, she decided it was finally time to get her license. "I worked part time initially, and last June I resigned from my teaching job to focus on real estate," she says.
It's Not as Easy as It Looks
At first glance, it can look easy to make money selling real estate, especially in a strong market. Do the mental math: A $500,000 house with a 6% commission split between the buyer's agent and the seller's agent works out to $15,000 each.
In reality, that number could quickly get cut in half after accounting for marketing expenses, staging costs and commission sharing. Real estate agents are required to work under a broker. While every company has its own model, the traditional commission split is 60/40, says Hogue, with real estate agents keeping 60% of their share and handing over the other 40% to the broker, usually until they reach a certain annual quota.
Consider the numbers. NAR members who have 16 or more years' experience had a median gross income of $71,000 in 2018, down from $78,800 in 2017; members with less than two years of experience had a gross income of $9,300 last year, up slightly from $8,330 in 2017.
Although it's possible to do very well selling real estate, the big paychecks are typically going to the most productive agents. "About 80% of the business is done by 20% of agents at any point in time," says Johnson.
What's more while housing prices are at national highs, the market may not be as strong as it looks. The number of home sales has essentially been flat for the last few years, according to Yun, and is 20% lower than it was in 2006. More agents plus fewer houses for sale adds up fiercely competitive market.
"The TV shows make it look glamorous and easy. People think, 'If I had my license I could make money on the side,'" says Murray. "But if you're going to be successful you're going to work your tail off for the first 18 months."
Making It Work
Ballantyne had no illusions that moving into real estate would be easy even in her relatively robust market, Bend, Ore., but she was fully prepared to put in the 50- to 60-hour weeks she's been logging. If anything, she says, working long days and weekends helping people find their dream homes has been a welcome distraction from her own empty nest.
So far she's closed about a dozen deals –– or more than double her goal for the first year working full time. She chalks up her success out of the gates to a large network of friends and acquaintances; a vacation rental she owns that helps connect with out-of-town clients; and the lessons she's learned buying and selling her own houses at many stages in life and the economic cycle.
"This is one career where age, and the experience that comes with it, might be an advantage," she says, speaking while watering potted plants at one of her listings.