6 Smartest Moves for First-Time Home Buyers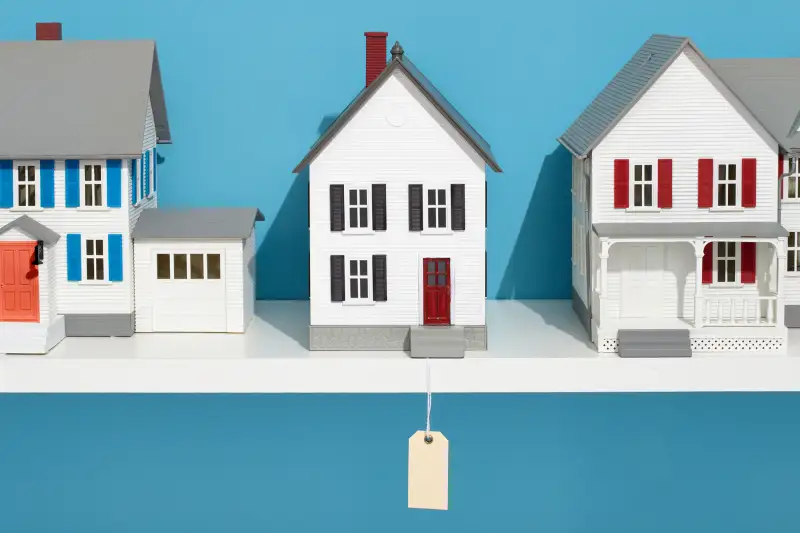 Photograph by Jeff Harris for Money: Prop styling by Renee Flugge
Ready to buy a home? Be prepared: With inventory tight and prices rising, this is a tricky time to be entering the market. Your biggest challenge is that you're probably bringing less cash to the table, which makes it harder to compete with more seasoned, flush buyers.
What you do have, however, is flexibility—you're not counting on selling your current place to fund the deal. That means you can play nice guy with sellers who want to stay put until they land their next place.
Here are the best moves for you to make as you begin to enter the housing market.
1. Lock Up Your Financials
Before you start shopping, clean up your credit and save for a bigger down payment so that you'll qualify for a better mortgage rate and avoid costly fees. Step one: Check for errors on your credit reports (free at AnnualCreditReport.com) and get your FICO score; many credit cards offer it for free, or you can get one credit bureau's report for $19.95 at Myfico.com.
For the best loan rates you'll need a score of 740 or better, says Bankrate chief financial analyst Greg McBride. To boost yours, pay down credit cards so your balance is less than 30% of the limit and avoid late payments. "Paying bills on time is the single most important thing you can do," McBride says. Next, use a dedicated account to amass a down payment. Putting 20% down helps you avoid costly private mortgage insurance and positions you to beat competing offers. Not there yet? Ratchet up savings or look at cheaper starter homes.
2. Check Alternative Mortgage Options
Can't get close to 20%, or have a credit score in the 600s or low 700s? Federal Housing Administration loans let you put just 3.5% down, and offer better rates for those with less-than-pristine credit. (Mortgage giants Fannie Mae and Freddie Mac launched similar programs last year.)
Read the whole Spring Real Estate Guide:
But know the tradeoffs: With a 30-year FHA loan, for instance, you'll pay an extra 1.75% of the purchase price in upfront mortgage insurance, plus at least 0.8% in annual insurance for the life of the loan.
3. Get Pre-approved
This means a mortgage lender has checked your credit and verified your income and assets; it gives you an edge with sellers looking for a quick, smooth deal. Some lenders even give a fully underwritten pre-approval, committing to fund the loan, says Redfin's chief economist, Nela Richardson: "That is almost as good as cash."
4. Find a True Advocate
For a generation that uses apps for most transactions, the need for human help may be surprising, but a good buyer's agent can help you find listings and guide you through financing, inspections, and price negotiations. "As a first-time buyer I wouldn't have thought about things like water damage or homeowners association fees," says Rosanna Eusebio, 33, who is hunting for a two-bedroom condo in Santa Monica. Bargaining skills are key, so ask agents for sale-to-list-price ratios for their last dozen deals. The lower the better, says Kelly Moye, a ReMax real estate broker in Denver.
5. Make Unsolicited Offers
To avoid going head-to-head with more established buyers, look for homes not yet on the market. Cruise rental ads, for instance, or bookmark new listings that look overpriced and revisit them in a month, says Brendon DeSimone, author of Next Generation Real Estate: New Rules for Smarter Home Buying & Faster Selling. Unsold homes usually drop in price after about six weeks; until then, "some sellers will take much less, but they won't formally reduce the price," he says.
Read next: Smartest Ways to Max Out Your Home's Value
6. Play Up Your Flexibility
The one edge you have over more well-heeled buyers is your ability to delay move-in, so take full advantage. "Have your agent get in touch with the sellers' agent to find out exactly what they need," whether it's a longer closing window or an option to rent back, says Jordan Clarke, a Redfin agent in San Diego.