This Painting Was Originally Valued at $250. Then It Sold for $1.1 Million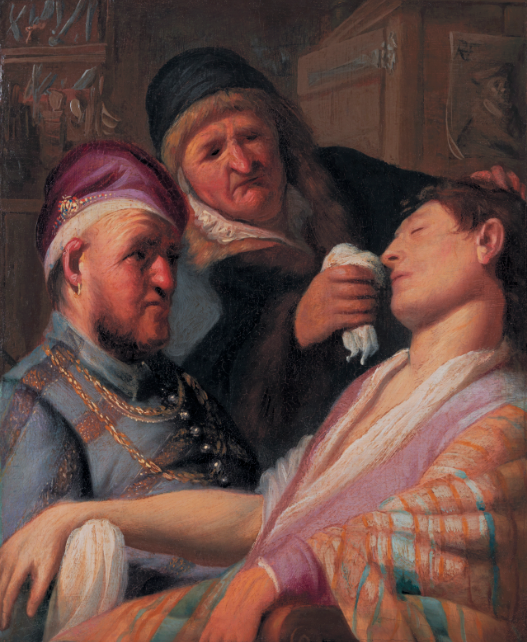 When a painting appraised for only a few hundred dollars at a New Jersey estate sale reached $80,000 in a matter of minutes, John Nye knew something incredible was happening.
And it turns out he was right. The painting, which one of Nye's clients found tucked away under the ping pong table in his mother's house, turned out to be a Rembrandt. And not just any Rembrandt, but one of the painter's most sought-after works thought to have been lost for centuries.
The painting ultimately sold for $1.1 million, including commission, to a French art dealer who quickly realized it was an original.
The story of the long-lost Rembrandt painting was recently featured on an episode of Fox Business Network's Strange Inheritance, which is re-airing Wednesday at 9:30 p.m. (E.T).
Roger and Steven Landau, two brothers from New Jersey, reached out to Nye's company in 2014 to get estimates on the worth of various items from their deceased mother's estate. Nye originally valued the painting between $250 and $800, believing it to be a Rembrandt copy because of the poor condition it was in.
"It was remarkably unremarkable," Nye recalled saying after seeing the painting for the first time, according to Strange Inheritance.
But it turned out to be Dutch master Rembrandt's missing painting, The Unconscious Patient (An Allegory of the Sense of Smell) — one in a series of five paintings depicting the five senses. It is thought to be one of Rembrandt's earliest known signed works, according to the Getty Museum.
No one learned the painting was a real Rembrandt until the estate sale, when the painting quickly went from a $250 bid to nearly $450,000. Multiple people were locked in a bidding war on the painting until it reached $1.1 million — ultimately going to a French art dealer.
After the bidding closed, auctioneer Amy Ludlow revealed that a German bidder on the phone told her, "'Amy, it was a Rembrandt.I've been looking for this painting my who adult professional career."
The Landau brothers learned about the surprising truth of the painting a few days late because they were observing Yom Kippur, a Jewish holiday during which many people avoid using technology.
"I even forgot when the auction was happening," Roger told Stranger Inheritance. "It was Yom Kippur and I don't answer my phone."
The French buyer eventually sold it to Dutch art collector Thomas Kaplan, who put it on display at the Getty Museum in Los Angeles in 2016.
This story has been updated to correct when the painting was on display at the Getty Museum. It was on display in 2016, not 2018.