All the Restaurants Open on Easter With Special Brunch or Dinner Deals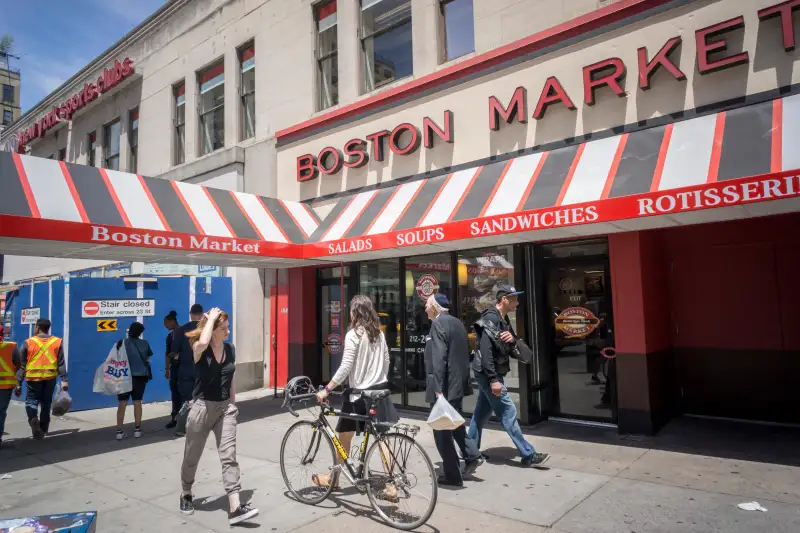 What restaurants are open on Easter Sunday? Easter is not a federal holiday, and the vast majority of restaurants are open with normal hours on Sunday, April 1.
Still, it's possible some independent restaurants are closed for Easter 2018, so it's good to check beforehand. Among the few national restaurant chains that do close on Easter Sunday are Chipotle, which keeps most of its locations closed on Easter, and Chick-fil-A, which is closed in every location on every Sunday—including Easter, obviously.
Easter Sunday is an especially big day for brunch. Diner chains like IHOP, Denny's, and Waffle House are most certainly open, and customers should expect larger-than-usual crowds. Diners can also expect nearly all casual dining and fast-food chain restaurants to be open as well, including Starbucks, McDonald's, Applebee's, Chili's, and TGI Fridays.
For the most part, restaurants open on Easter are serving their standard menus. Below, we've rounded up some of chain restaurants with special menus and deals for Easter brunch and Easter dinner.
What restaurants are open with a special Easter brunch?
Bravo Cucina Italiana: An Easter brunch is available on April 1 until 3 p.m., with French toast, filet mignon, omelets, and more on the menu. Prices vary based on location.
Brio Italian: Easter brunch specials like shrimp and grits, surf and turf, and ham and biscuit Benedict are available until 3 p.m. on Easter Sunday. Prices vary based on location.
The Capital Grille: A special Easter brunch costs $49 ($15 for kids) and includes options like filet mignon, pan-seared salmon, and lobster frittata.
The Cheesecake Factory: Cheesecake Factory locations host brunch with a special menu from 10 a.m. to 2 p.m. every Saturday and Sunday, including Easter Sunday.
Claim Jumper: A holiday brunch buffet on Easter includes omelets, pizza, pasta, meat carving stations, and homemade desserts. The buffet is available until 2 p.m. and costs $24.99.
Fleming's Steakhouse: A three-course Easter brunch is available from 10 a.m. on Easter Sunday. Prices are $47 per adult, and $16 per child.
Marie Callender's: Participating locations around the country are serving Easter brunch with options like a carving station, omelet station, and Belgian waffle bar.
What restaurants are open on Sunday with special Easter dinners?
Bob Evans: Among the special meals available to go is the Farmhouse Feast, with turkey, ham, multiple sides, and desserts, priced from $49.99 to $109.99, depending on how many people you're planning to feed.
Boston Market: Boston Market is open on Easter and has special Easter menu items, as well as Easter meals to go. A takeaway meal that feeds 12, with spiral ham, mashed potatoes, cornbread, and apple pie for dessert, costs $110.
Luby's: Dinner specials for Easter weekend include glazed baked ham for $9.99 and a $15.99 10-ounce prime rib entrée, each with a choice of two sides.
Mimi's Café: A three-course menu with a choice of soup or salad, ham or turkey, and molten lava cake or chocolate chip bread pudding, costs $18.99 per adult and $8.99 for kids on Easter Sunday. Take-home meals that serve six to eight are also available for $99.99.
Morton's: A steak and lobster special dinner costs $59 at Morton's steakhouse on Easter.
Shoney's: Shoney's is offering customers a special Easter buffet in the chain's All You Care to Eat Fresh Food Bar. On Easter, the buffet includes oven-roasted sliced ham with apples, Southern crispy chicken, green beans with peppers, and more. Prices start at $12.99 per person.
Texas Corral: A special country ham dinner is available from 11 a.m. to 10 p.m. on Sunday, priced at $12.99 per adult or $5.99 for a kid's portion.
Wienerschnitzel: Not up for a long sit-down dinner? Wienerschnitzel has orders of chili cheese fries available at the special price of $0.99 on Easter Sunday. (There is a limit of five orders per person, which seems wise.)