Americans Aren't Going Out to Lunch As Much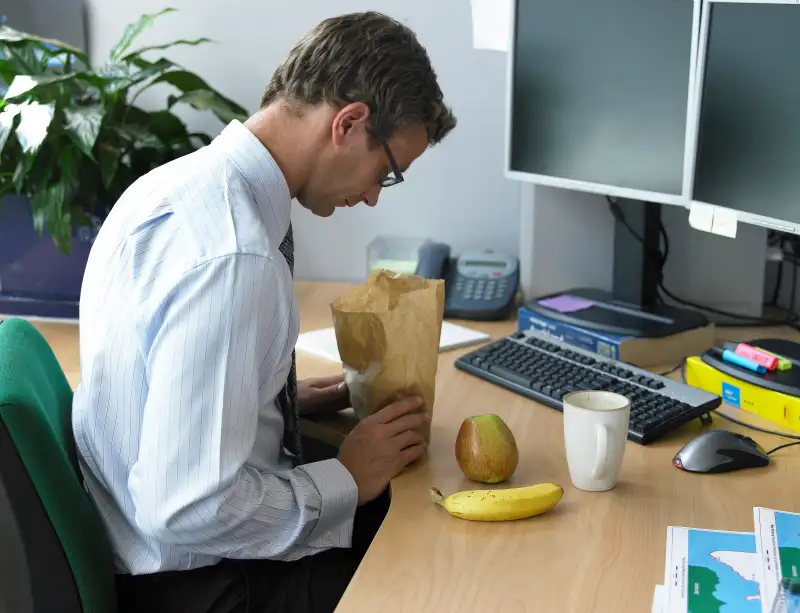 For months, grocery prices have remained fairly flat while restaurant prices have steadily increased. And don't think for a second that these price hikes have been overlooked by consumers: Restaurant customer traffic is down—especially during the lunch hours—and the big reason why is that going out to eat simply costs too much.
As of spring 2016, there were 624,301 restaurants in the U.S.—a decline of 1% compared to the same period the year before, the NPD Group reported. The number of chain restaurants was flat, while independent restaurants dropped 3%.
The explanation for stunted restaurant growth is that fewer people have been going out to eat, and that all signs indicate slow growth going forward. "The decline in U.S. restaurant units overall is a reflection of the industry's stalled traffic growth," NPD Foodservice's Greg Starzynski said in a press release. "Our forecast finds that U.S. foodservice visit growth will be less than one percent in the coming years, which means there will not be significant unit expansion for a while."
The fast-casual restaurant segment pioneered by Panera Bread and Chipotle, which was once the fastest-growing darling of the restaurant industry, has been struggling in particular. For the quarter ending in June, customer traffic at fast-casual restaurants was down 3%. The restaurant meal that more consumers seem to have given up on is lunch. Overall lunch traffic at restaurants was down 4% in that same quarter, and the average customer bill was down 5%. The dip in fast-casual customer traffic accounted for 12% of the overall drop in restaurant lunches.
"It's political, concern about the economy. It's uncertainty, food safety, social unrest," NPD analyst Bonnie Riggs said to Nation's Restaurant News, citing the reasons for why business at restaurants—and fast-casual restaurants in particular—has been bad. (The "food safety" issue obviously refers to Chipotle, the fast-casual segment leader whose reputation has been decimated due to last year's E. Coli outbreaks.) "But probably the biggest thing is sticker shock."
NPD researchers found that many restaurants have increased prices to the point that consumers now feel like they're poor values. BurgerBusiness.com highlighted this key part of a recent NPD Group study to explain why people have stopped going out to lunch:
Read Next: 10 Things That Are Cheaper in 2016
Quite simply, "Price value, especially at lunch, is out of whack," NPD Groups's Riggs said. "Consumers have cut back because they can't afford to go out for lunch every day."