Retail Investors Are Adapting to Continued Fed Rate Hikes
Money is not a client of any investment adviser featured on this page. The information provided on this page is for educational purposes only and is not intended as investment advice. Money does not offer advisory services.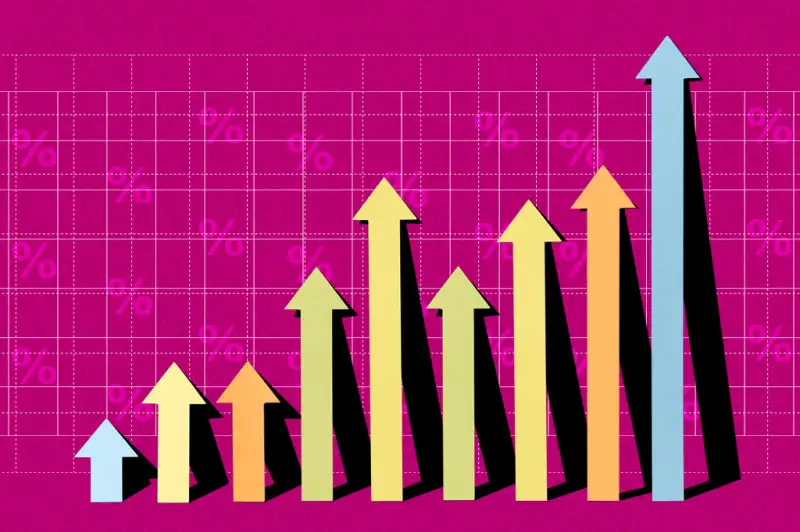 Sponsored: This piece was contributed by Sam Nofzinger, GM of Brokerage and Crypto at Public. Opinions are of the author and do not reflect the opinions of Money.
The steep rise in interest rates and yields over the past year has created challenges and opportunities for today's investors. Many new entrants into the market over the last 10 years have only ever seen zero-interest rate environments and perpetually rising stock prices.
However, as rates began to rise last year, strategies that worked in the past started to face challenges, and investors had to adapt. Both stocks and bonds suffered, leaving investors wondering what to do. With the recent Fed hike bringing short-term rates to over 5%, the highest in over two decades, even seasoned investors face a new investing environment.
Over the past year, investors have had to learn a lot of "new" terminology: cash, the Fed, yield, Treasuries, money-market funds and the FDIC, to name a few. Gone are the days of loading up on growth tech companies, meme stocks and crypto with cheaply borrowed money. Now, cash is king. Treasury bills are cool again. Retail investors can't stop talking about "JPow," their endearing name for Jerome Powell, the Chair of the Federal Reserve.
Finding the highest rate for your cash has become the new game in town, and companies have flooded the market (and inboxes) with all sorts of cash-like products. When rates were 0%, retail investors had no choice but to turn to stocks for growth, but it turns out that many are perfectly content to earn 5%+ risk-free if given a choice.
Many investors are shifting a portion of their risky stock exposure to ultra-safe investments. This would appear prudent, and investors should be applauded for their responsible behavior.
Rising rates haven't been all good for investors, though. Already hit with lost purchasing power from high inflation, investors face higher interest payments on everything from cars to houses to student loans. The high-interest rate environment has crimped families' budgets and reduced the monthly money they can save. Higher rates on cash are only accessible if you have money to spare.
Given the market environment is uncertain, and pundits can't seem to agree on where the economy is heading, it's no surprise investors are opting for the safety and guaranteed returns of cash or cash-equivalent products.
Inflation has started trending in the right direction, though it remains higher than the Fed would like. Based on market estimates, it would appear that interest rates will soon crest, and attention will turn toward when they may start to fall.
There are many opportunities and ways to take advantage of the current environment. Fortunately, investors can still lock in current, attractive rates by purchasing CDs or Treasury bills if they are worried about lower rates coming sooner than expected. Longer-dated bonds may also benefit from declining rates since prices rise as rates fall.
Current rates will likely stick around for some time for those who prefer instant liquidity, leading many to favor easy-to-use, high-yield savings accounts and money market funds. If you're still earning close to zero on your cash, it's not too late to explore other options.
It's important to remember that the zero-interest rate period was an anomaly, and current interest rates are much closer to historical averages. Today's environment may stick around longer than many think. Thankfully, investors have spent the past year educating themselves and trying to understand this new market climate — and by most measures, it appears they've adapted quite well.
Sam Nofzinger is registered with Open to the Public Investing, Inc., Member FINRA and SIPC. All opinions presented in the article are that of Sam Nofzinger.
More from Money:
New to Investing? Here's Where to Put Your Money
Rates are subject to change. All information provided here is accurate as of the publish date.