Americans' Confidence in a Comfortable Retirement Is Plunging Due to Inflation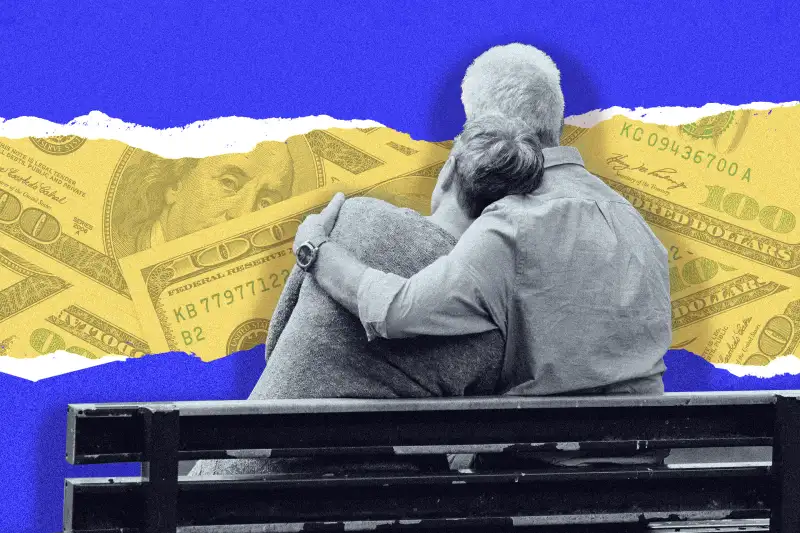 Eddie Lee / Money; Getty Images
Lots of people are racing toward retirement with a dream of reclining on the beach with a strawberry daiquiri. But actually saving for this lifelong goal can be wildly stressful due to economic pressures.
Results of a new survey released Thursday by the Employee Benefit Research Institute and Greenwald Research show that Americans' confidence in their retirement savings is waning as a result of inflation. And while they might feel helpless, the data also shows they don't know the full scope of their options.
How long will your money last in retirement?
The 2,537 respondents — some workers, some retirees — expressed anxiety about whether their money would last through retirement. Since 2022, American workers confident in the longevity of their retirement savings dipped from 73% to 64%.
That's the biggest drop in confidence since the Great Recession.
Inflation, which peaked last June at 9.1% but remains well above average at 5%, is a driving factor of this fear. About 3 in 10 workers and over 4 in 10 of retirees cite it specifically as the crux of their anxiety.
Amid rising prices and the Federal Reserve's recent rate hikes, many people have been pushed to stop saving for retirement altogether or even dip into their savings to pay everyday expenses. Savings balances have dipped since last year, with 40% of worker respondents and 58% of retirees reporting lower balances.
According to the report, 73% of workers and 58% of retirees are worried they will need to make substantial cuts to their spending because of inflation. Retirees in particular may be affected because many are living on fixed incomes, says Greenwald Research CEO Lisa Greenwald.
Adding to inflationary worries is a rise in the concern over debt since 2022. Debt is a problem for 60% of workers and 35% of retirees — an issue worsened by inflation slowing payments and allowing interest to accrue.
"People are financing their spending and being maintained through their [credit card] debt," says Craig Copeland, director of Wealth Benefits Research at EBRI. "That can only be sustainable for so long."
How people pay for retirement
While there's waning confidence in how far one's money will go, folks are generally feeling fine about their retirement plan choices and how they'll pay for expenses once they stop full-time work.
According to the report, 7 in 10 Americans are confident they picked the right retirement plan to fit their needs. Yet at the same time, there's a gap in many people's knowledge of options: About 3 in 10 respondents don't know what a managed account is, 4 in 10 don't know what a target date fund is, and almost half are unknowledgeable about environmental, social and governance (ESG) investing.
Perhaps unsurprisingly, lots of people misunderstand where their retirement income will primarily come from in retirement. Working respondents tend to expect funds to stem largely from individual retirement accounts (IRAs), personal savings, jobs or even family and friends.
One source they don't name? Social Security.
Workers were unlikely to expect Social Security as a primary income stream, yet almost all retired respondents cited it as one. And, as the Social Security Administration notes, nearly half of the program's beneficiaries depend on Social Security for a majority of their income.
The takeaway
All said, inflation seems to be the ghost haunting most Americans' dreams of retirement. People are distracted trying to keep their daily expenses and debt at bay, and it's proving detrimental to the average retirement balance.
To combat this, Copeland suggests meeting with a financial expert or sitting down alone to chart your financial needs going forward.
This step tends to mount pressure on workers, as it means reckoning with the cost of retirement. Currently, expectations tend to be in the ballpark of $1.25 million.
But breaking down large, intimidating numbers can also help stop you from getting overwhelmed. If you need a place to start, he says to learn about workplace retirement plans, as they can sometimes be the easiest and most lucrative ways to save.
"It's so much easier to save when you get it right out of your paycheck, and you have access to savings options that you may not have elsewhere," he says.
More from Money:
3 Moves to Make if You're Retiring in 2023
'Buy the Dip': Why the Investing Strategy Is Making a Comeback