How to Retire Without Losing a Steady Paycheck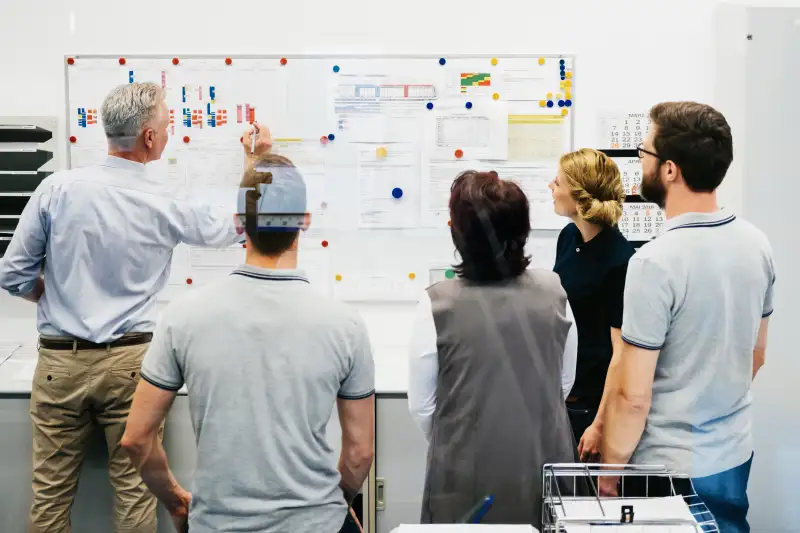 In 2015, Russell Karr moved from his job as vice president for operations at tea company Twinings North America into a new role as a consultant there. Same person, same company, same expertise—yet the two jobs were very different for the Badin Lake, N.C., resident.
The new post—working just four to eight days a month—was Karr's transition into retirement and called for him to interact with colleagues at the Greensboro, N.C., company in new ways. Once you step down from a big full-time job, he says, "you're not who you were. You have the same skills and knowledge, but you don't have any authority." That requires adjusting to a new role as an advisor, not a decider.
According to a 2013 report from the Gerontological Society of America, 60% of Americans transition to a bridge job before completely retiring. Your current, full-time employer can be a good place to find that retirement job, as Karr did.
Karr was 65 and ready for more time to golf, garden, travel, and spend with his family. He had already put off his retirement once, during the 2008 recession. Still, he wasn't ready to entirely give up his work life. He and his employer agreed on the consulting stint in which he would train his replacement and share his operations background. He would get a daily rate equivalent to his pre-retirement wages and benefits. The company promoted someone who had worked for Karr to fill his old job.
'You Don't Have Formal Power'
When he was a vice president, Karr recalls, "I was respected. When I had things to say, people listened." By contrast, as a consultant, "you really have to think about the fact that you don't have formal power any longer," he says.
That sometimes means that you won't get your way, even when you feel strongly about something. "You need to not be threatened when someone does something differently than you do," Karr says. For example, "we had an employee I thought was pretty good, but the new guy thought she wasn't contributing appropriately and got rid of her."
Karr's experience is typical of someone in his position, says Bill Coleman, vice president of research at www.retirementjobs.com in Waltham, Mass. "You build a career around having people and authority," he says. As a consultant, "you can still get things done, but you have to trade on credibility and credentials. You go from tasking to asking."
In negotiating with other employees to take on tasks, you need to focus on work that will be to their advantage, either because their bosses care about the results or because the work will give them valuable experience. Working as a part-time, post-retirement consultant requires self-awareness and humility, Coleman says.
Not only does a newly retired consultant lack authority, but someone in Karr's position can also accidentally undermine the new person in the job, says John Challenger, CEO of Chicago-based employment consulting firm Challenger, Gray & Christmas. "The people who worked for you now work for someone else, and your presence can undermine that person," Challenger says. "It needs to be clear that you're no longer the person in charge."
Phasing Down
A consulting gig like this usually requires a defined time frame, Coleman says. "You can provide a lot of value at the beginning, then that gradually decreases, and then it falls off a cliff," he explains. "You go from being a boss to being an advisor to being a resource, and that happens with surprising speed: maybe a year to 18 months in many jobs."
That's how Karr's experience tracked. He started consulting for Twinings in April 2015; by July 2016, that work had wound down.
He has considered either consulting for another company or helping Twinings with an upcoming facilities expansion, but is in no particular hurry to pursue either option. "I'm very happy that I'm in the position where I don't have to have the work," Karr says.