The Secret to Spending Time Abroad in Retirement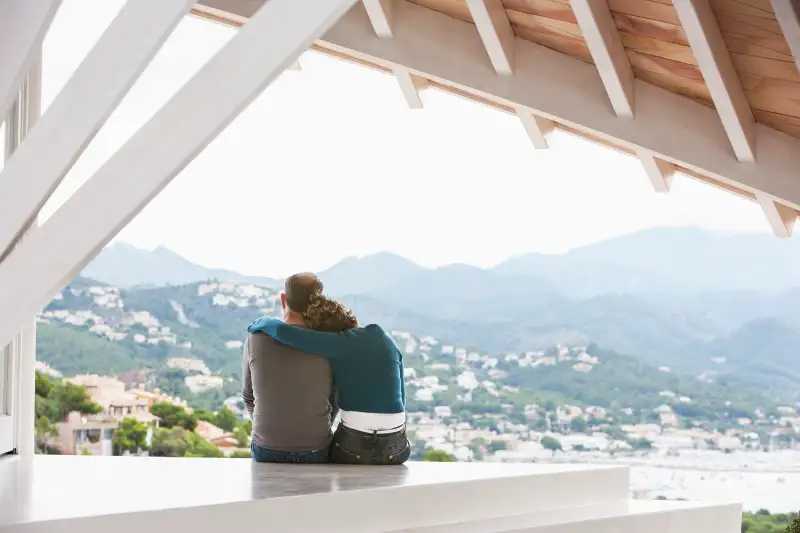 Klaus Tiedge—Getty Images
One great thing about travel in retirement: You have more than two weeks of vacation days. Just as you might have once spent a college term in Europe, with the opportunity to explore at a more leisurely pace, you can now go overseas without having to rush home.
Now, though, your needs for lodging, medicine, and money management are probably different. So follow these tips to enjoy an extended stay abroad. (For where to go for a longer stay, read The Best Places in the World to Retire.)
Find the Right Real Estate
In lining up a long-term rental, focus on age-appropriate comfort and convenience. Aside from the obvious—skip the fourth-floor walk-up—you may require a shower instead of a tub, or a one-level dwelling instead of a duplex. A grocery store within walking distance could be a higher priority than nearby nightlife. And avoid quaint cobblestone streets if you're worried about wrenching your ankle.
On rental and house-trading sites like Airbnb.com, VRBO.com, and HomeExchange.com, ask the landlord about anything that isn't 100% clear. "Overcommunicate," says Sean Conway, CEO of vacation-rental manager PillowHomes.com.
Make Sure Your Health Is Covered
Universal health care in many popular destinations ensures you access to emergency treatment—maybe even for free. Whether a hospital sends you a bill depends on where you are and the amount of care you get, says travel expert and tour guide Rick Steves. (An ER X-ray to see if you've broken a bone, for instance, could be a freebie.)
While Medicare usually doesn't cover overseas medical bills, several Medigap plans (C, D, F, G, M, and N) pay 80% of costs—but only for care starting in the first 60 days of your trip.
If you plan a longer stay or don't have Medigap coverage, you can buy a short-term travel policy (go to insuremytrip.com for quotes). One insurer, for example, charges $545 to cover two travelers, ages 73 and 74, in Germany for a month.
If you're already on medication, take a full supply in your carry-on luggage, since it may not be available in local pharmacies.
Prepare for Your Money Needs
Plastic is the top choice for day-to-day funding. Take a credit card that doesn't incur foreign transaction fees, which are typically 3%. Options rated highly by Money include BankAmericard Travel Rewards, Barclaycard Arrival Plus World Elite, and Chase Sapphire Preferred.
And use your bank's ATM card to get cash from your accounts in most of the developed world. Check with your bank about fees and whether your card will work at your destination. Charles Schwab Bank and Capital One 360 don't charge foreign-transaction fees on ATM withdrawals.
The farther you get from big cities, the more you'll find cash-only economies—so learn your daily withdrawal limit, which your bank might raise for you upon request. If that isn't enough, follow the lead of David Rutledge, a retired American teacher in Ireland. He set up two accounts at the same U.S. bank and got an ATM card for each—instantly doubling his daily limit.