Why Americans Are Living Longer and Better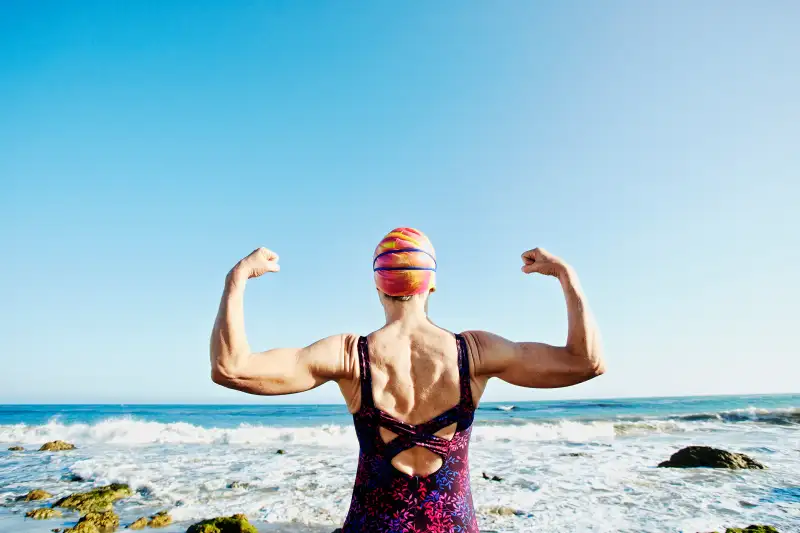 Peathegee Inc.—Getty Images
Older Americans not just are living longer today—they're enjoying extended life spans with fewer of the physical ailments that typically accompany aging. Health still does decline with age, but increasingly seniors are living free of disabilities for the majority of their years in retirement.
This finding, contained in a recent Harvard study, comes amidst other recent research about troubling reversals in life expectancy that have primarily affected younger and poorer white Americans. For older Americans, especially those with relatively easy access to Medicare health insurance, the longevity trends show promising gains.
What's driving the shift toward healthy aging? One of the most powerful contributors is improved medical treatment, especially better cardiovascular health and vision care, the Harvard researchers found. More widespread use of statins and other heart medications has reduced disability from heart disease. And fewer seniors have impaired vision thanks to now-routine cataract surgery. Improved sight, in turn, reduces physical injury and the onset of disabilities.
The combination of increased longevity and improved health status has led to a spike in what's called "disability-free life expectancy" among older Americans. Between 1992 and 2008, life expectancy for people aged 65 increased from 17.5 years to 18.8 years, the data show. In 1992, 8.9 of those 17.5 years were generally disability free vs. 8.6 years when seniors experienced illnesses. By 2008, the number of disability-free years rose to 10.7, while the number of years with health issues declined to 8.1.
To measure disability, the researchers looked at the routine activities of daily living (ADLs) needed to get through the day, as well as so-called instrumental activities of daily living (IADLs), which are additional tasks required to live independently. The most common incidence of disability showed up for ADLS such as walking (reported by 26% of seniors) bathing or showering (15%), and getting in or out of a bed or chair (15%). For IADLs, disabilities hampered such as tasks as washing the floor (34%), shopping for personal items 18%, and doing dishes (16%).
Living longer in good health is great news, of course. Still, it means your retirement savings must last longer as well. For couples, the odds of one spouse living to 95 is high—50% for me and my wife, for example, according to the Society of Actuaries. Older-age health care spending averages about $250,000 over the course of a retirement for a 65-year-old couple, and usually rises as we age. But by focusing on ways to boost your remaining disability-free years, you can lower health care expenses, giving yourself more money and the good health to enjoy it.
Philip Moeller is an expert on retirement, aging, and health. He is co-author of the recently updated New York Times bestseller, "Get What's Yours: The Revised Secrets to Maxing Out Your Social Security." His companion book, "Get What's Yours for Medicare: Maximize Your Coverage; Minimize Your Costs," will be published this fall. Reach him at moeller.philip@gmail.com or @PhilMoeller on Twitter.