Why Many Middle-Class Households Are Outsaving the Wealthy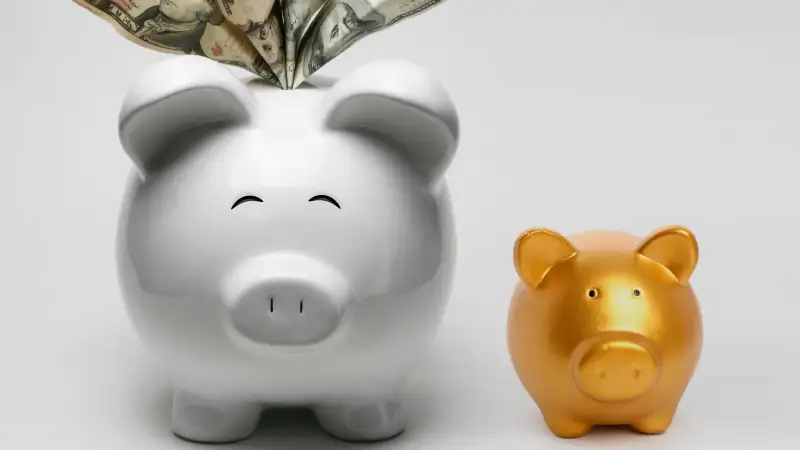 Kyu Oh/Getty Images (left)—Alamy (right)
Can it be that Americans are finally getting the message about saving for retirement?
Granted, studies have repeatedly confirmed America's lack of savings. And the overall results of a new Bankrate.com survey seem to add to the pile: One in five Americans is saving nothing at all, while 28% are saving just 5% of their income or less. Overall, a mere 24% are saving more than 10% of their incomes, and only 14% of Americans are stashing away more than 15%.
But the survey also highlights an emerging countertrend: Many Americans are saving a lot—and, shocker, they're folks in the middle class. Some 35% of households earning between $50,000 and $74,999 are putting away more than 10% of their incomes, including 14% who are saving more than 15%, according to Bankrate.com's Financial Security Index. By contrast, only 19% of higher-income households (those earning $75,000 or more) are saving at that rate.
Why are middle-class savers outpacing their wealthier peers? "The middle class are increasingly aware that the saving for retirement is on them, and many have the discipline to do what's necessary," says Greg McBride, Bankrate.com's chief financial analyst. "And they know they won't have the resources of wealthier households if they fall short."
The strengthening economy and improved job outlook have also provided a boost, since more households have additional money to put away. Americans also are also increasingly optimistic about their future income. Overall some 27% of workers are feeling more secure in their jobs than they did a year ago, which is twice the percentage of those who feel less secure (13%). And nearly 30% of those surveyed say their financial situation has improved vs. 18% who say it has deteriorated.
Still, most Americans remain financially challenged, as Bankrate's study shows:
While 23% of those surveyed feel more comfortable with their debt level compared with a year ago, some 20% are feeling less comfortable, while the rest feel about the same.
Some 24% of respondents feel better about their savings vs the previous year, but 27% are less comfortable—though, as Bankrate pointed out, that margin was the smallest to date.
When asked about their net worth, only 24% reported it to be higher compared with last year, while most said it was lower (14%) or about same (57%).
The Bankrate.com survey did not ask whether workers were participating in a 401(k), but other research shows that consistent saving in a plan throughout your career is key to reaching your financial goals. As a recent study by Empower Retirement found, those with access to a 401(k) or other retirement plan had lifetime income scores (a measure of retirement readiness) of 74%, while those who lacked plans had an average score of just 42%. Unfortunately, only about half of workers have access to an employer plan.
Even if you do have a 401(k), it's difficult to save consistently, and avoid tapping that money, over the course of three decades. Stuff happens, including job changes, layoffs, and health emergencies. Still, those who at least try to save end up much better off than those who don't, as a 2014 study shows. And for the lucky few who stick to their plan—who knows?—you may even end up a 401(k) millionaire.
Read next: Here's How to Tell If You're Saving Enough for Retirement