This Cryptocurrency Inventor Has Suddenly Become One of the World's Richest Men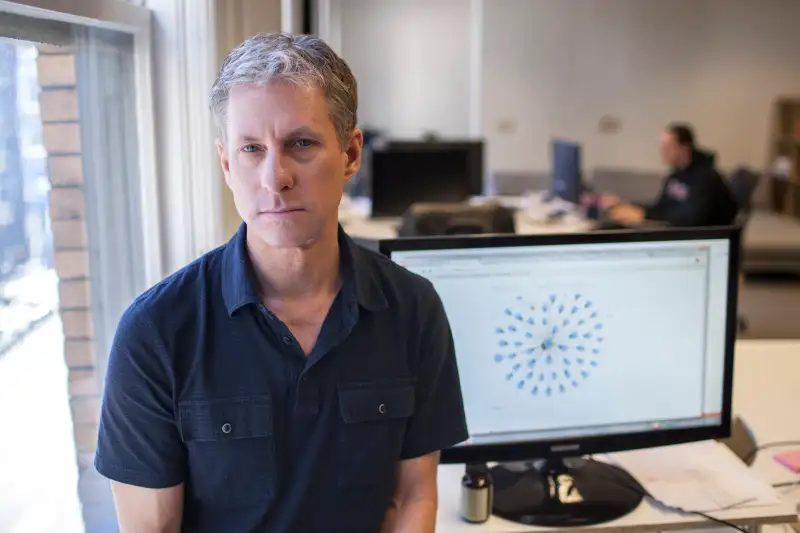 Peter Dasilva—The New York Times/Redux Pictures
Cryptocurrency has a new king. His name is Chris Larsen, and he's the co-founder and former CEO of Ripple, which created the digital token known as XRP. He's now one of the world's richest billionaires, thanks to XRP's incredible hot streak.
XRP, a cryptocurrency intended for international transactions, has had a meteoric rise this winter. Its value went from $0.25 a coin in mid-December to $3.16 as of Wednesday, according to Coinmarketcap. It's currently the second biggest cryptocurrency behind Bitcoin.
Forbes reports that, as a result, Larsen almost instantly became worth $37.3 billion (based on XRP's Monday exchange rate) and as of yesterday, according to the New York Times, a whopping $59 billion. According to Forbes, he personally holds 5.19 billion XRP as well as a 17% stake in the company, where he now serves as executive chairman. Given XRP's continued gains, that would mean he's worth even more at the moment—though, as with anything in cryptocurrency, that could change quickly.
Larsen's new reported net worth would make him fall somewhere between the 5th and the 16th richest person in America on Forbes' current list, behind former Microsoft CEO Steve Ballmer and casino tycoon Sheldon Adelson, both currently valued at $37.5 billion.
Bitcoin may grab the most headlines of any cryptocurrency, but the San Francisco-based Ripple, launched in 2012, is one to watch closely. Larsen helped start the company, whose XRP token has much more oversight than the relatively decentralized Bitcoin. Ripple itself holds 61.3 billion XRP, while only 38.7 billion have been distributed. Its users include giant banking companies like Bank of America and UBS.
And while the creator of Bitcoin remains basically unknown, Larsen is a visible, established figure. Before Ripple, he served as CEO and cofounder of Prosper, a peer-to-peer lending marketplace, and Eloan, an online platform for lending. According to his LinkedIn profile, Larsen worked on Eloan from 1992 until its acquisition in 2005 by Popular Inc., the parent company of Banco Popular. His profile also claims that Eloan helped usher in open access to credit scores by being the first company to show consumers their FICO scores.
Larsen stepped down from his CEO duties at Ripple in November 2016, giving over control to current CEO Brad Garlinghouse, who owns a 6.3% stake in the company. Larsen is also currently an adviser to Distilled Analytics, a financial modeling company and Credit Karma. In 2016, he wrote an op-ed for the Wall Street Journal, making the case that banks are "like parents" — and should treat customers in a more nurturing way.
Based in San Francisco, Larsen graduated from San Francisco State University in 1984 with a bachelor's degree in accounting and finance. In 2004, SF State named Larsen "Alum of the Year," detailing at the time, that he owned a cafe in Berkeley and was active in helping local Buddhist organizations.
He earned his MBA from Stanford University in 1991.
Larsen's financial knowhow and ties to the banking industry have no doubt helped Ripple and its XRP make a strong footing in the still tumultuous world of cryptocurrency.
This post has been updated with new information since its original publication.