Salmonella Contamination in Pre-Cut Melons Makes 60 People Sick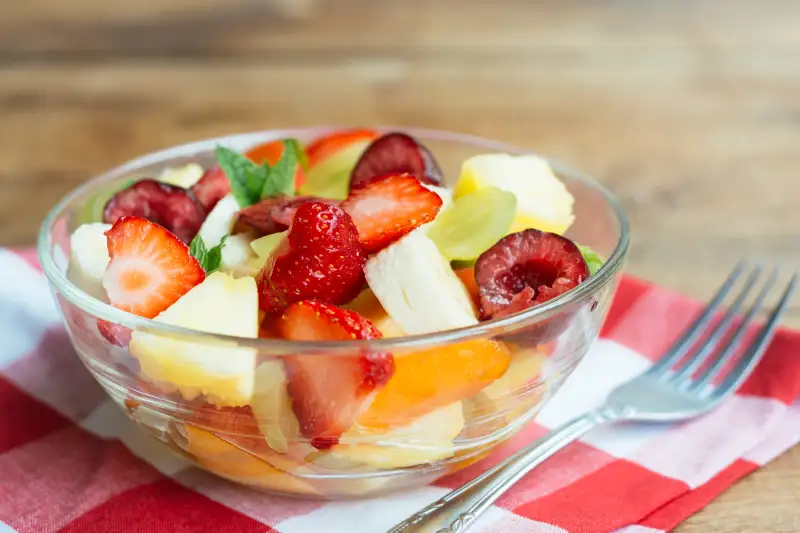 Harald Walker - EyeEm/Getty Images
Pre-cut melons contaminated with salmonella are being recalled by Caito Foods, LLC.
The products at risk for carrying salmonella are fresh-cut watermelon, honeydew melon, cantaloupe, and fresh-cut fruit medley products.
"Most of the ill people reported eating pre-cut cantaloupe, watermelon, or a fruit salad mix with melon purchased from grocery stores," the Centers for Disease Control and Prevention says on its website. The contaminated pre-cut melons are believe to have originated from a Caito Foods facility in Indianapolis, Ind.
The outbreak of Salmonella Adelaide has so far been contained to a handful of Midwestern states: Illinois, Indiana, Michigan, Missouri and Ohio.
Sixty cases have been reported, with over half of the illnesses occurring in Michigan, according to the CDC. Thirty-one people have been hospitalized, but so far no deaths have been reported.
The pre-cut melon products were sold in "clear, plastic clamshell containers" the CDC says, and sold at large retailers like Costco, Jay C, Kroger, Payless, Owen's, Sprouts, Trader Joe's, Walgreens, Walmart, Whole Foods and Amazon.
The recalled items were distributed in eight different states: Georgia, Illinois, Indiana, Kentucky, Michigan, Missouri, North Carolina and Ohio.
Salmonella bacteria can cause severe illness, especially in young children and the elderly. Symptoms include diarrhea, fever and abdominal cramps.
Do not eat the melon products if you have them or aren't sure if they are from Caito Foods, LLC — check your fridge and freezer and throw them away or bring them back to the place of purchase for a refund.
"Retailers should not sell or serve recalled pre-cut melon products distributed by Caito Foods Distribution, Gordon Food Service, and SpartanNash Distribution," the CDC says on its website.
The CDC is also investigating another salmonella outbreak caused by backyard chickens that has so far made 124 people sick in 36 states, according the website.