U.S. Bans All Samsung Note 7 Phones on Planes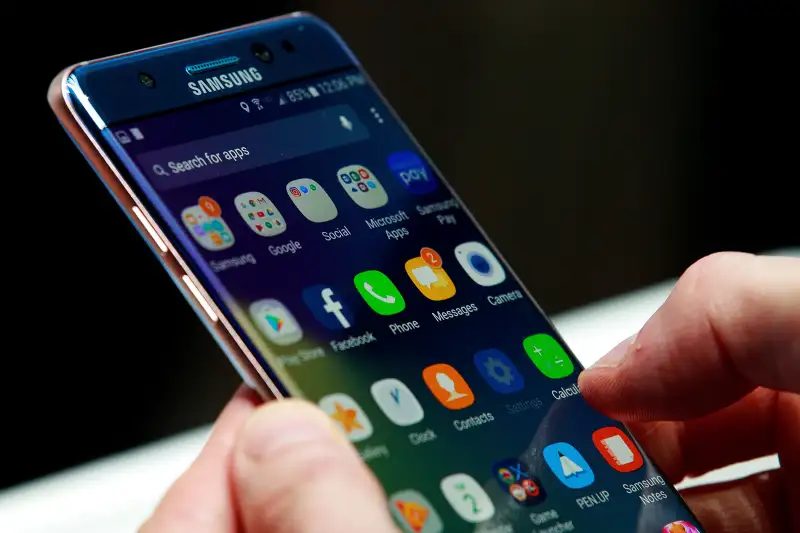 Drew Angerer—Getty Images
After weeks of asking passengers to keep their Samsung Galaxy Note 7 phones turned off while on board, U.S. officials are now banning the phones on planes altogether.
The U.S. Department of Transportation, with the Federal Aviation Administration and the Pipeline and Hazardous Materials Safety Administration, on Friday issued an emergency order to ban all Samsung Galaxy Note 7 smartphone devices from air transportation in the United States. The order takes effect Saturday.
Bloomberg reports the ban comes after about 100 cases of overheating and fires, including one on a Southwest flight earlier this month. In that case, the phone started to overheat even though it was a replacement phone that had been deemed safe. The plane was evacuated before takeoff.
The Federal Aviation Administration previously told flyers to turn off the phones and not to pack them in checked luggage. Crew members across airlines have announced the warning at the beginning of every flight. Airlines have also started putting fire-containment bags on aircraft in the event of any problems with an overheating phone in midair.
The Galaxy Note 7 was originally recalled in September due to fires and overheating problems stemming from their lithium-ion batteries. On Tuesday, the company announced that it had officially stopped production of the phones. The failure is expected to cost the South Korean company billions of dollars.
On Thursday Samsung announced that customers who bring in their Note 7 will receive a $100 credit in addition to a free replacement phone, or a $25 credit if they opt instead for a full refund or a smartphone made by a different brand.