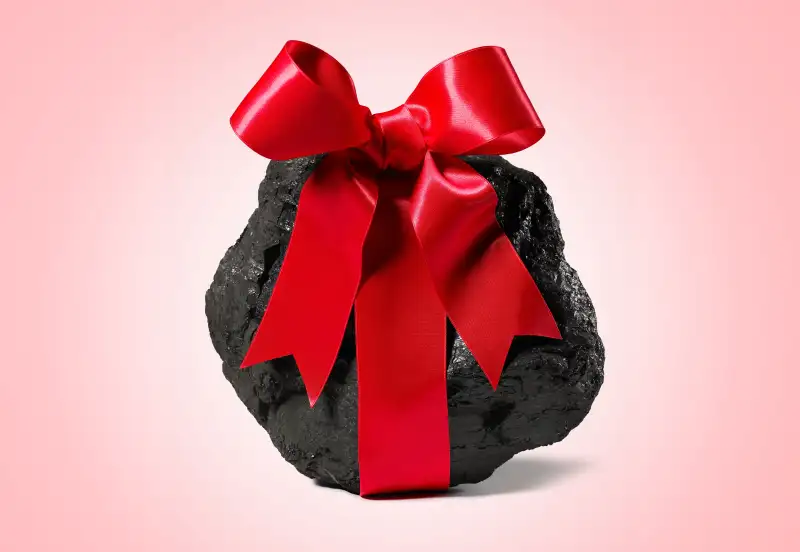 Lauren Burke/Getty Images
When Santa visits America's families this year, he (or she) might leave hungry. That's because the country has soured on Kris Kringle's favorite meal: milk and cookies lovingly placed by the Christmas tree.
According to a new study by researchers at the University of North Carolina, American consumption of "ready-to-eat grain-based desserts," which include foods like cake, cookies, pies, and doughnuts, declined 24% between 2005 and 2012.
The lead author of the study, Kevin C. Mathias, told EurekaAlert he was still worried that consumers might consume more fatty baked goods if they were marketed as "healthy," but he failed to mention anything about the negative impact cookieless pantries might have on St. Nick, who, as everyone knows, needs calorie-rich food to successfully circumnavigate the globe in a single night.
And it's not just cookies that are leaving our—and by extension, Santa's—diet. Milk consumption has drastically declined as well. According to another study from the U.S. Department of Agriculture, Americans are drinking about 36% less milk per capita than they were in 1970. In that time, the average person has gone from drinking about one cup of fluid milk per day to just 0.6 cups. Overall, whole milk has suffered the most, going from a per capita consumption of 0.8 cups a day to less than 0.02 cups per day in 2010.
Why are Americans drinking less milk? Some speculate the drink is simply facing stiffer competition from juices, coffee, and other beverages Santa definitely doesn't want. The Department of Agriculture believes consumers no longer see milk as a lunch or dinner staple, reducing the total number of consumption occasions per day. (And the decline in consumption of breakfast cereal hasn't helped matters.)
Neither analysis investigated whether reindeer can even drink Vitamin Water or whatever sugary junk Americans now keep in their fridges. But we can assume that if fewer Americans get what they want for Christmas on Thursday, this is probably why.