Meet The People Who Work On Thanksgiving (So You Don't Have To)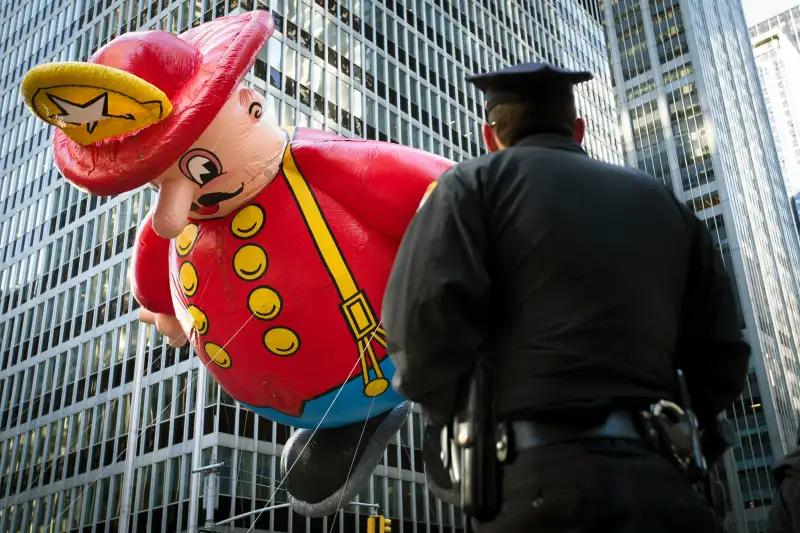 On Thanksgiving morning, Claire Graves will not be sleeping in, nor will she be getting a turkey into the oven. Instead, at 7 a.m. Graves will be at Columbia University Medical Center starting the first hour of a 24-hour shift as a general surgery resident. While her family is in Atlanta digging into a turkey dinner, she will be over 700 miles away in New York City, working the hospital's trauma beat.
"I'll probably leave the hospital around 9 or 9:30 a.m. the day after," she guesses. "My mom is not happy, but she's known it's been coming."
Graves is one of roughly 1 in 4 Americans, according to an Allstate/National Journal poll, who will be working on either Thanksgiving, Christmas, or New Year's Day. Society still has to function, holiday or not, and it's this 25% of the workforce that helps make it possible for the rest of us to enjoy our time off.
What's it like being part of the Thanksgiving labor force? We reached out to a variety of different professions to find out.
The Doctor
Graves isn't exactly happy she's working on Thanksgiving, but for her, it's part of the job:
Any Turkey?
The Retail Worker
Marie Baldwin, a 20-year old Minnesota resident, has worked three Thanksgivings at various clothing stores, and she'll be on the job again this Thursday. Understandably, she's not look forward to it:
Could it be worse?
Are the customers insane?
The Police Officer
Chris James has worked for the Riverhead, Long Island police department for 20 years. During that time, he's worked roughly 15 Thanksgivings.
What are your holidays like?
How does your family feel about it?
On the workload:
The Firefighter
Jim Long, director of public information for the Fire Department of New York, gave us some insight into as to how city firefighters celebrate the holiday.
On the big meal:
On work/life balance:
The Retail Techie
Sharon Khander, a recent college grad working for a large national clothing department store's website, is responsible for making sure your online shopping experience goes smoothly during the holidays.
What's your job right now?