This Teen Flew to Another Country to Save $12 on His Commute Home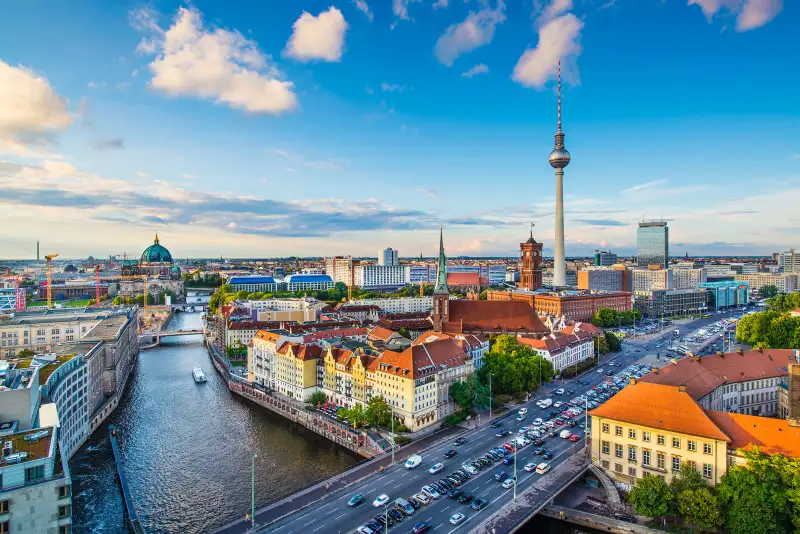 Jordan Cox may only be 18, but he can probably teach you a thing or two about saving money—and about travel, for that matter. Cox is a skinny, bespectacled Brit who teaches classes on couponing and is known as the "Coupon Kid." He blogs about saving strategies at MoneySavingExpert.com, and this week he posted a story about his very unusual experience getting home after hosting a coupon class in Sheffield.
Rather than simply buying a train ticket home, which would have cost £47, Cox booked an ultra-cheap flight home. Most interestingly, the flight wasn't direct. Instead, Cox boarded a Ryanair flight to Berlin, hung out in Germany's capital for the day, and then boarded another Ryanair flight to London—and wound up saving money in the grand scheme, even after factoring in food and local transportation.
All told, Cox spent £44 (about $63) on his whirlwind visit to Berlin, including lunch, flights, and various train and bus rides to and from airports. By comparison, he estimates he would have dropped a total of slightly under £52 ($75) taking the more direct route, with trains, buses, and lunch entirely in his home country. Granted, the latter would have saved some time. Then again, he wouldn't have gotten to see Berlin.
"This was the cheapest way for me to get home and I got to enjoy a 'free' mini holiday to a city I've always always wanted to visit," Cox wrote.
While Cox admitted the journey was "a rather extreme way of saving money," he said that many travelers should consider using his strategies, albeit perhaps in a more practical, less harried way:
Here's Cox in action, walking us through his wild money-saving visit to Germany.
To some degree, a similarly creative approach to travel can save money in the U.S. The website Skiplagged.com, for instance, promises flights that save up to 80% by finding cheap "hidden city" routes. Essentially, instead of searching only for regular flights, it scours the web for lower-cost routes with stopovers in the traveler's true destination. Often, the airfare is cheaper this way compared to booking a basic flight. When the plane arrives at the "stopover," the passenger simply gets off and doesn't board the connecting flight.
Obviously, the strategy only works if you're not checking bags—because they'd be transported to the final destination booked on the ticket. Buy hey, checking bags almost always costs money, so we're assuming if you are going to such lengths to pinch pennies you wouldn't be checking luggage anyway.