3 Secrets to Saving Money in the Kitchen (Even If You Hate to Cook)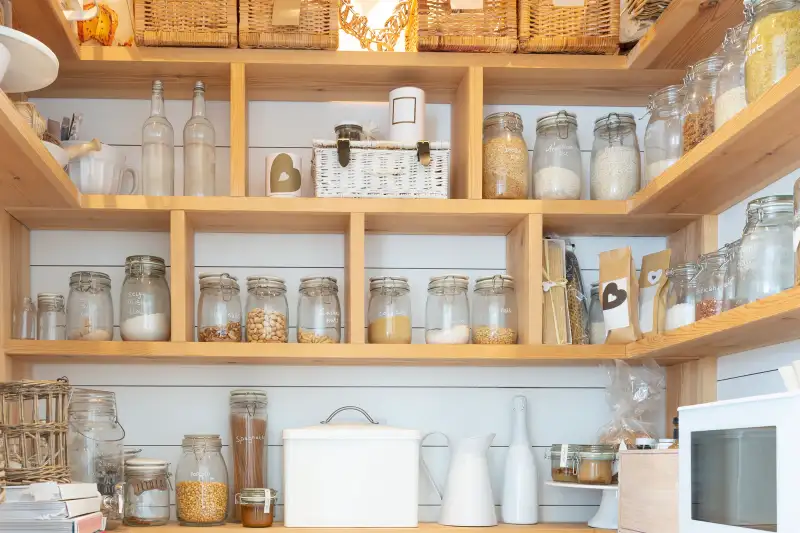 Few things prompt daily financial worry like cooking and eating.
After it, all consumes a sizable portion of our lives.
Did I buy too much at the grocery store? Or too little? Will those weeknight dinner dates leave me broke by the weekend?
It gets trickier for those of us who are not naturally inclined toward the kitchen.
Fortunately, that's one department in which Cat Cora is qualified to help. The TV personality and celebrity chef (and first female Iron Chef) has been in front of the camera showing off her enviable cooking skills since the late '90s, and is now a judge on ABC's new series Family Food Fight, a contest that pits families of home cooks against each other.
Still, the Mississippi-raised chef and mother of six young boys is familiar with the constant struggle of feeding multiple mouths every day.
"We cook a lot at home," Cora, 52, tells Money, her Southern drawl still very present. This is inarguably a more cost-effective method than dining out. She and her wife, Nicole Ehrlich, try to limit their restaurant excursions to special moments like vacations or a date night every couple of weeks.
"It's her relaxation," says Ehrlich of Cora's penchant for fixing meals. (The Culinary Institute of America-trained pro will sometimes cook while traveling in a hotel kitchenette with items she picked up at a local market.)
While Cora's career gives her a leg up in the kitchen, she has some savvy rules for sticking to a budget that even the most casual home cooks can adopt.
Buy only the essential tools, and skip the shiny, expensive stuff.
A walk through Williams-Sonoma or the kitchen section of a department store can be both entrancing and exhausting. There are so many gadgets billing themselves as revolutionary aids in the preparation of weeknight dinners, from the Instant Pot pressure cooker to $500 blenders, that it's easy to be lured into the hype.
Resist, says Cora. "You only really need a few different things: a great set of knives, some cutting boards. The basics: a whisk, spoons, ladles, and spatulas. A blender, a mixing bowl. And great pots and pans," she advises. "They don't have to be expensive."
She's a fan of the Global brand of knives, which offers solid but relatively affordable blades (you can get a set of three knives through Williams-Sonoma for $180 and they literally look like they can last forever).
"I use that [one] because it also has a smaller handle, so that's good especially for women in the kitchen. They're still industrial and commercial and tough-looking and amazing."
Know everything in your kitchen.
One habit Cora adopted from her days sweating it in the back of restaurants? Taking inventory.
"One of the biggest ways to save money is organization," she says. "Go through your pantry and refrigerator at least once a week. Go through, toss things that need to be tossed, use up things that need to be used, which is even better."
Decluttering a chaotic arrangement of kitchen items before heading to the supermarket "helps you do a glance inventory so you're not buying unnecessary things or repeating things," she says.
"If you have three cans of beans in there you haven't used yet," Cora adds, you won't buy more of the same. And you might be inspired to create a more affordable dish with what you already have.
"I still make lists!" Cora says, beaming. "And I've been doing this for 20-plus years."
She's also a proponent of buying locally, seasonally, and natural products "as much as possible," especially when it comes to produce and meat. Then you can choose to cut back costs in other areas.
Fall in love with stir fry and tacos.
It's one of the simplest dishes you could make and requires only one pan.
"A stir fry is one of those kitchen-sink classics you can put anything in," Cora says. Less a concrete recipe than a technique, it's an excellent way to make use of whatever protein and vegetables you have roaming around the fridge. Snap peas? Great. Tomatoes? Why not? Simply toss them with oil as well as rice, noodles, or some other kind of base in a hot skillet to create a satisfying meal.
For another foolproof weeknight idea, Cora recommends her own Greek-style cinnamon stewed chicken recipe, a fragrant and ropey-tender concoction served over orzo that you can deliver to the table in under two hours.
And when she's trying to please the palates of her little ones, Cora is also keen on a taco night, which she pulls together about once a week with minimal hassle.
"Grill a piece of meat or chicken or fish, put it out with all the fixings—cheese, sour cream, guacamole. Let all the kids customize. That's a fun dinner."
And one that won't leave you panicked about your checking account.