Working for a Scandal-Ridden Company Can Hurt Your Future Earnings, According to Harvard Researchers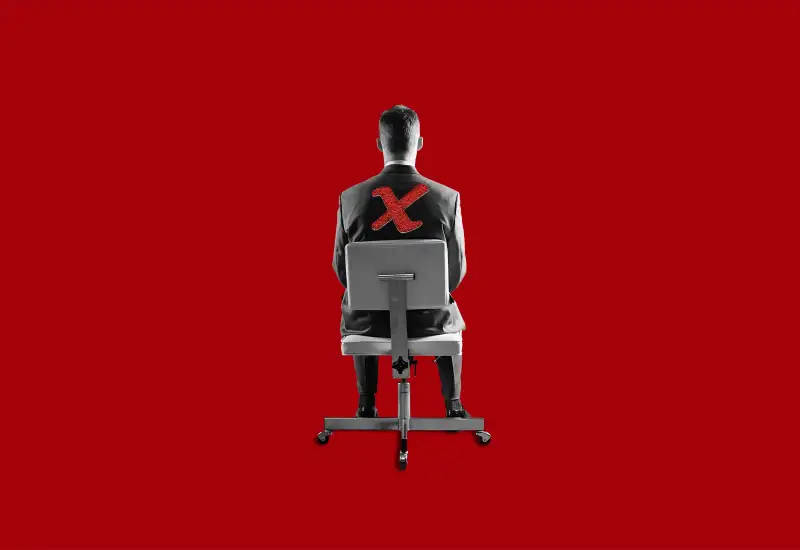 Photo illustration by Sarina Finkelstein for Money; Getty Images (2)
Nothing makes our collective blood boil quite like a disgraced executive earning a fat severance package, and quietly fading into the sunset while his company's reputation goes up in flames.
For employees further down the chain, brushing off a scandal isn't so easy.
A group of researchers at Harvard University recently looked at the career trajectories of more than 2,000 executives who left companies with headline-grabbing financial scandals, but who weren't implicated in the misconduct themselves. The stigma of having a tarnished company on their resumes was so great, the researchers found, that most were sucked into a vortex of severed pay and dwindling job prospects — even if the scandal happened long after they'd left the company.
"We're living in an age where information is disseminated faster and more widely," says George Serafeim, a professor at Harvard Business School and one of the lead researchers in the study. "If there is a scandal in an organization, it's much more likely to create stigma."
It's not that employers think everyone at companies like Equifax and Wells Fargo is responsible for their tarnished reputations, Serafeim says. But hiring managers do worry how the culture at those companies may have impacted the people formerly on their payrolls, and tend to look at alumni with a more critical eye. It's guilt by association, a sort of reverse halo effect.
Hiring someone from a company with a seedy past also costs an employer more than the average applicant, because they have to spend more time and resources vetting their candidacy. Often, the decision employers land on is a hearty "no thanks." And the lucky applicants who aren't swiftly knocked out of the running are usually offered less than market value — partially because of the black mark on their resume, and partially because of all the hoops the hiring staff had to go through on their behalf.
"There is a lot more that needs to be done in order to protect the reputation of the hiring firm, and that work is costly," Serafeim says. "And the cost is being transferred to the candidate."
Serafeim and his team found that applicants from scandal-marred companies make an average of 4% less than their counterparts. That works out to at least $12,000, and can follow them for the rest of their career, stunting future raises and salary negotiations.
The Harvard study is the first to look at the career prospects of scandal-marred employees, but the phenomenon it documents is hardly new.
Two years after Enron filed for bankruptcy in 2001, the New York Times caught up with a handful of it's former employees, who told the Times the company had "become a scarlet letter on their resumes."
These days, companies are more critical of their executive suites — forced CEO turnovers happen quickly, and more often, according to data from PwC.
Serafeim, who did field interviews with executive search consultants as part of the study, says the more senior the position, the more likely an employee is to feel the ramifications of a company scandal. He wouldn't say whether or not this could trickle into roles outside of finance. But with so many areas of work facing recent scandals, most notably surrounding sexual harassment, his results could translate into the worlds of media, entertainment, technology, and government work.
For unlucky companies the after-effects can certainly ripple through the entire organization.
"What we learned is that sometimes firms say things like, 'we're not hiring from Lehman Brothers," he says. "Period."