Social Security Is Mailing Statements to Fewer Workers. Here's Why That's a Problem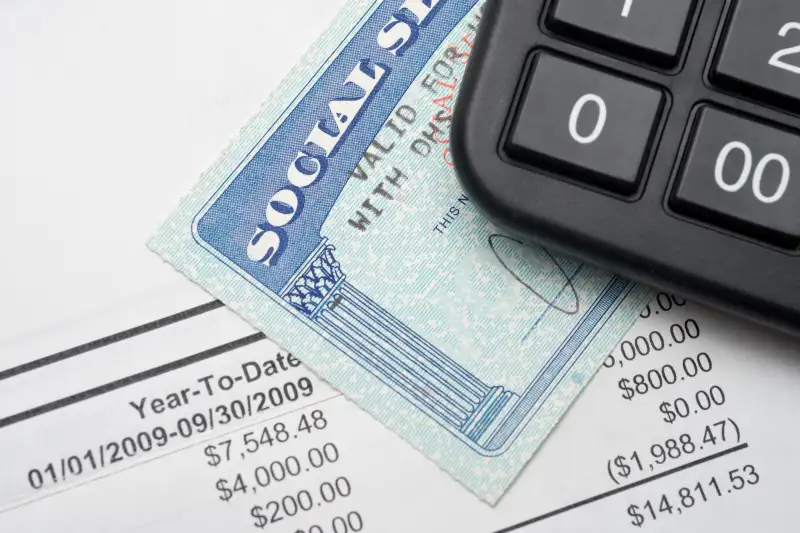 Workers who receive Social Security benefits statements by mail are less likely to claim benefits early, which can make for a more secure retirement, new research suggests. That's too bad for many workers, since the Social Security Administration in January announced a sharp cutback in its mailings, citing budgetary pressure.
The new research is by Barbara Smith, a senior economist at Social Security's Office of Retirement, and Kenneth Couch, a professor at the University of Connecticut. The mailed statements "had a significant effect on claiming behavior," they say in an abstract of a forthcoming article they plan to discuss at a George Washington University seminar on Thursday. "Our results, although preliminary, suggest that the provision of information might be an effective tool for policymakers interested in encouraging retirement security by having workers delay claiming Social Security benefits and work longer," they write.
Workers can claim Social Security benefits at any point from age 62 to 70. The longer they wait, the fewer monthly checks they receive, but the larger the checks will be. Holding out for a bigger benefit can provide a stronger safety net for later life, particularly if you live longer than average life expectancies, and it can also provide a bigger income for a surviving spouse. The longer people work before retirement, the more they can add to their retirement accounts and the fewer years they must rely on their savings to cover expenses.
In January, Social Security said it would cut back its mailings to send statements only to people who are 60 or older, who don't already receive benefits, and who don't have an online Social Security account. It dropped from the mailings people turning 25, 30, 35, 40, 45, 50 and 55.
That will eliminate $11.3 million in costs for the department."We know that our cutbacks will affect many of you, but we have no choice," Doug Walker, deputy commissioner of communications for the administration, wrote in January on the Social Security blog. "We will continue to serve you and work for you as best we can."
The Social Security Administration started mailing the paper statements annually to Americans from a selected age group in 1995, then expanded it to workers ages 25 and older in 2000. The statements soon became a vital part of financial planning for many, since they include a worker's full wage history and estimates of the benefits they might collect from Social Security at multiple retirement ages.
The Social Security Administration temporarily cut back its mailings in 2011, then resumed it annually for most workers aged 60 and over. In 2014, the administration resumed sending them to most working-aged people every five years, starting at age 25.
While the information is available digitally to those who have created a Social Security account online, past research by the same two authors shows the paper statements lead to an increased understanding of the benefits and programs offered by the Social Security Administration.
President Donald Trump's budget proposal did not include any cuts for Social Security. Walker said in January the Social Security Administration enacted a hiring freeze in the last year.
"We have fewer resources to serve more people," Walker said.