There's Not Much Time Left For Seniors to Get A $10 Lifetime National Park Pass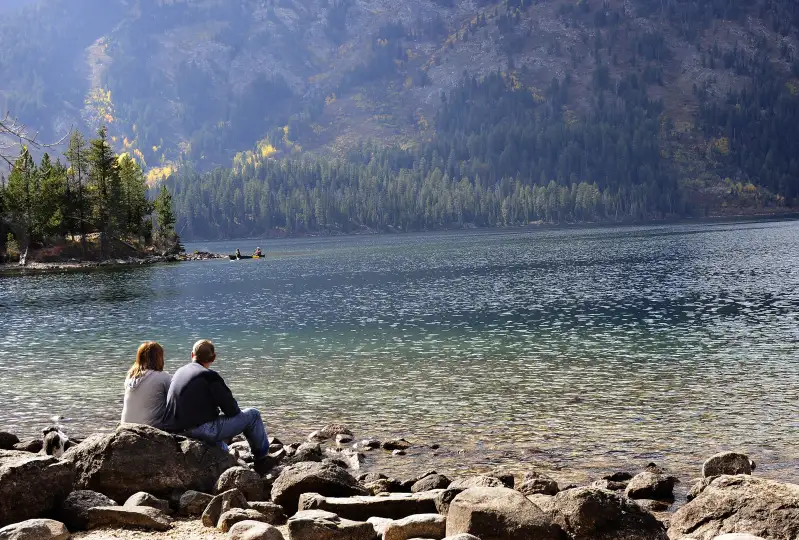 Robert Alexander—Getty Images
Before the price jumps from $10 to $80, the National Park Service's Lifetime Senior Pass is in higher demand than ever before.
More than 250,000 requests have been submitted online and by mail this year to retrieve these lifetime passes — more than seven times more than the previous record of requests of 33,000 in 2016, according to the National Park Service.
The passes grant lifetime entry for citizens who are older than 62 to more than 2,000 sites and parks across the country. Due to legislation passed in Dec. 2016, these lifetime passes will jump to $80 on Aug. 28 — the first price increase for the pass since 1994.
Typically, the Park Service sells about 800,000 senior passes each year. But this year, the agency anticipates it will sell 2.5 million, the Park Service told Money.
Park rangers and employees have noticed an uptick in people driving to their parks to get a pass, according to the Washington Post. "I've been with the Park Service since 1998 and this is the first time that I've seen it like this," Rock Moore, Shenandoah National Park's revenue and fee business manager, told the Post.
Using the park pass, seniors can have access thousands of sites managed by six different federal agencies: the Park Service, U.S. Fish & Wildlife Service, Bureau of Land Management, Bureau of Reclamation, U.S. Forest Service and the U.S. Army Corps of Engineers.
With all that access, a Park Service spokesperson said the new price is still a bargain for seniors. "If a senior visits three $30 parks, she or he has already saved money," Kathy Kupper, a spokesperson for the Park Service, told Money earlier this year. For example, some of the more popular parks like Yosemite, the Grand Canyon and Yellowstone, among others, charge a $30 entrance fee for visitors.
The price hike was passed by Congress near the end of former President Barack Obama's tenure in the White House. The National Park Service Centennial Act is focused on solving infrastructure issues in national parks.
With just a few days left until the price jumps dramatically, here's how you can still get a senior pass for less than $80.
Visit a federal recreation area where the passes are accepted: Here, you can purchase a pass for $10 before Aug. 28. You can find a full list of locations of where the passes are issued here.
Fill out a mail-in application: Seniors can send in an application for a pass by mail, with $10 for the park pass and another $10 for a processing fee. All mail-in applications must be postmarked before Aug. 28.
Send in an application online: Like the mail-in applications, this online application also costs $20 in total due to a processing fee. It also must be completed before Aug. 28.