5 Reasons Cheap Gas Isn't Fueling Consumer Spending
Money is not a client of any investment adviser featured on this page. The information provided on this page is for educational purposes only and is not intended as investment advice. Money does not offer advisory services.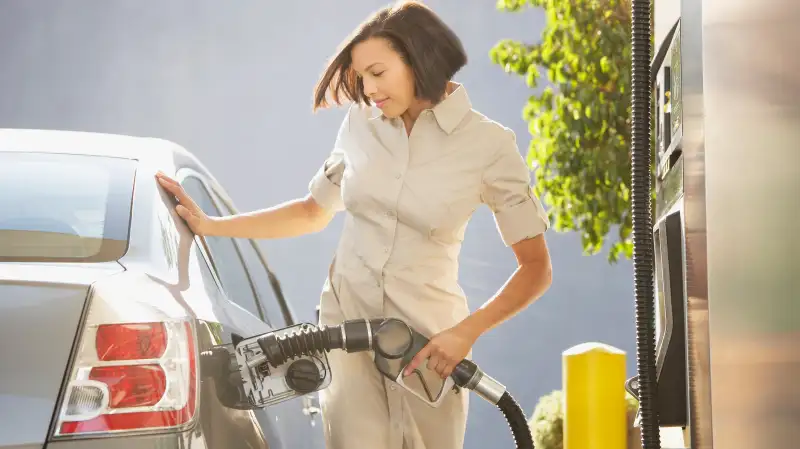 The American consumer is difficult to figure out these days.
We currently enjoy substantial, if not strong, tailwinds. Despite a recent hiccup, employment numbers are improving, and wage growth has (kinda sorta) started to kick in. While gas prices have crept up a bit lately, drivers will most likely spend hundreds less at the pump this year than last. And a strong dollar has improved our purchasing power overseas.
Nevertheless, Americans are not translating these positives into more spending—except perhaps at bars (more on that below). And readings of how people feel about the economy and their stake in it are all over the map.
To demonstrate, here's a snapshot of how consumers are behaving in five key areas:
Spending Is Flat
Last week the Commerce Department announced that retail sales were flat in April, and up only 0.9% from the year before. That's the smallest year-over-year increase since the fall of 2009. The economy struggled in the first few months of 2015, with GDP increasing by just 0.2%, which economists blamed on, among other things, severe winter weather. But the poor retail figures in April make the bad weather theory a bit less compelling.
One area of the economy that's seeing lots of cash? The service sector. Spending at bars and restaurants has boomed lately. "It is clear that this is the place where U.S. consumers are spending some of the money they are saving by buying cheaper gasoline," per Wells Fargo Securities senior economist Eugenio Alemán.
Saving Is Up
In the years leading up to the financial crisis, Americans' personal savings rate—a ratio of savings to disposable income—bounced between 2% and 3%. These days it's up to 5.3%. Moreover, household debt relative to GDP has fallen dramatically since the end of the recession. My spending is your income, and vice versa, so more savings and less debt can limit wage growth for workers.
Confidence Is Iffy
All of the above has led to a lot of noise when it comes to gauging the economy's animal spirits. Consumer sentiment recently hit a seven-month low, as the initial cheap gas sugar high faded. Gallup's economic confidence index has dipped lately, too, and rests in negative territory. That said, surveys show substantial improvement from a year ago. A recent Bankrate poll, for example, found that only 16% of Americans say their financial situation has deteriorated over the past 12 months, down from 35% in August 2011.
And while you're paying more at the pump than a couple of months ago, prices are still much lower than last year. The Energy Department estimates that you'll spend almost $700 less in gasoline, making this summer look to be the least expensive for car travel since 2009. That should boost household confidence a bit.
More People Are Quitting
Though the quit rate has held relatively steady this year, people are quitting their jobs at much higher rates than in the years following the recession, which suggests they are feeling good about their ability to land a new gig. With good reason: The jobs picture is pretty healthy despite a lackluster report in March. Employers have added roughly a quarter-million jobs a month since 2014, and the unemployment rate has dropped to 5.4%. Still, for many people there's one major thing holding them back.
Wages Are Stagnant

What's missing is wage growth. Median household income is still well below pre-recession levels, and wage increases have hovered around 2%, which is only slightly more than inflation. That's pretty abysmal, so it's not difficult to see why households might be cautiously optimistic in the face of good news—i.e. lower gas prices.
One silver lining can be found in a gauge called Employment Cost Index, which measures benefits as well as salary. The ECI rose 2.6% in the first three months of 2015 compared with 12 months ago. Per the Labor Department, that's the best showing since the end of 2008. While it's still in the early days, workers may be in for the raises they so desperately need.