Donald Trump Wants to Know Whether a Strong Dollar Is Better than a Weak One. Here's the Answer
Money is not a client of any investment adviser featured on this page. The information provided on this page is for educational purposes only and is not intended as investment advice. Money does not offer advisory services.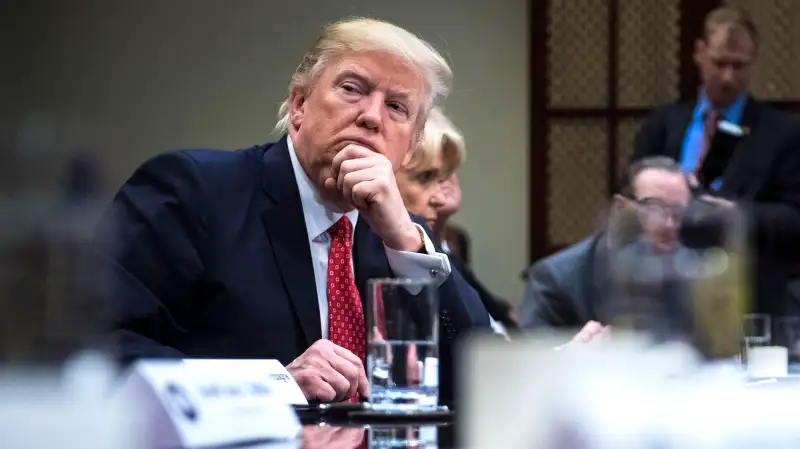 ;The Washington Post/Getty Images
Many Americans lose sleep at night worrying about money. The leader of the free world, based on published accounts, appears to be no different.
President Trump, according to Huffington Post, called his national security adviser Mike Flynn at 3 a.m. to ask a seemingly straightforward question: Is a strong dollar or weak dollar better for the U.S. economy?
Flynn, an expert in counterintelligence but not economics, reportedly demurred. Neither Trump nor Flynn confirmed the anecdote.
But the question of whether a strong or weak currency is better for the economy remains a legitimate one.
So what's the answer?
It's Complicated
Historically, the economy has thrived under prolonged periods of both dollar strength and dollar weakness. In Ronald Reagan's first term, the greenback soared against a basket of foreign currencies as the Federal Reserve was hiking short-term interest rates to beat down inflation. That ushered in a period of economic growth.
But growth continued in Reagan's second term, when rate cuts boosted economic activity and sent the dollar plummeting. The economy gained steam under the Clinton years, when the dollar regained strength on improved global perceptions about the health of the U.S. economy.
That's what makes things so complicated — sometimes, a weaker dollar helps a troubled economy grow. Other times, the Fed's attempts to correct imbalances in the economy helps strengthen the dollar, which in turn helps the economy accelerate. And still other times, dollar strength simply reflects the health of an already expanding economy.
Who Loses When The Dollar Strengthens
It's important to remember that the value of a currency — whether it's the U.S. dollar, euro, or yen — doesn't exist in a vacuum. The dollar moves up or down in relationship to another currency. A strengthening dollar against the euro means that you'll need more euros to buy a dollar's worth of goods and services.
This means a strong buck can have a major impact on trade and foreign sales.
Just think back a few years ago when Fortune 500 companies were reporting disappointing earnings. Johnson & Johnson, for instance, blamed a large portion of their profit decline in the first three months of 2015 to a strong dollar.
Why? If you're an American company that sells stuff to other countries, your products become less competitive overseas if they're suddenly more expensive for foreigners to buy in their home currencies.
"A strong dollar makes our goods and services cost more and therefore puts our domestic producers at a disadvantage in the global marketplace," says Wells Fargo Securities senior economist Sam Bullard.
So a strong dollar is bad news for U.S.-based exporters that rely on foreign sales for the bulk of their business.
Companies that generate the greatest portion of their sales abroad are found in the technology sector (58% of sales are international); basic materials (49%), energy (43%), and the industrial sector (38%), according to FactSet.
Who Wins When The Dollar Strengthens
Conversely, a strong dollar helps U.S. consumers buy foreign products — from German cars to Chinese shirts — more cheaply, as the cost of imported goods are held down. This can actually help the U.S. economy by keeping inflation at bay.
U.S. tourists can also get more bang for their buck. The greenback, for instance, has gained about 13% against the British pound over the past year, according to Bloomberg data, thanks in large part to Britain's decision to leave the European Union.
A falling dollar, by contrast, would have the opposite effect: it makes U.S. manufactured goods cheaper for other countries to buy, and raises the prices on those German cars and Chinese shirts.
So...
Even Trump administration officials have expressed mixed views on the dollar. Last month Trump told the Wall Street Journal that the relative strength of the U.S. dollar was "killing us" (he added that he thought the Chinese currency was artificially weak). On the other hand, Trump's Treasury secretary nominee, Steve Mnuchin, recently said that a strong dollar demonstrates the global desire to conduct business in America, though it can cause pain in the short-term.
To answer the President's question, then, it all depends who you are.
"On balance from a very big picture view, it's somewhat in the U.S. interest to have a moderately strong currency," says BMO Financial Group chief economist Douglas Porter. "But not too strong."