Here's How Much Money Starbucks Could Lose Today After Closing All U.S. Stores for Racial Bias Training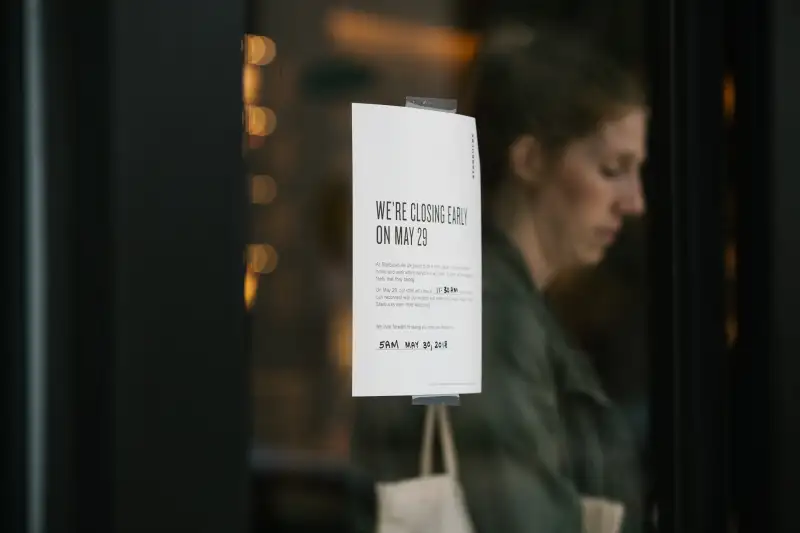 Bloomberg—Bloomberg via Getty Images
Starbucks is closing all of its U.S. based stores — more than 8,000 locations across the country — Tuesday afternoon for a racial bias training program.
The initiative, prompted by the high-profile incident last month when a white Starbucks manager called the police on two black men sitting in a Philadelphia store who hadn't bought anything, is intended to serve as the launching pad for a stronger commitment to diversity from the company, according to executives. And Starbucks stands to lose millions by closing all of its stores in the U.S. Tuesday afternoon for the training program.
Starbucks could lose up to $12 million when it shutters its U.S. stores for the afternoon on Tuesday, Sharon Zackfia, a partner at investment banking firm William Blair, told USA Today. Of course, $12 million is hardly a dent in the company's more than $22 billion annual revenue, and executives view the training day as an investment rather than a financial loss.
"This is not an expense," Howard Schultz, executive chairman at Starbucks, told CBS This Morning on Tuesday. "This is an investment in our people, in our way of life, in our culture and our values."
Starbucks is one of the largest employers among U.S.-based companies, and more than 175,000 employees will participate in the racial bias education day. The initiative comes after the highly controversial arrest of the two black men — Donte Robinson and Rashon Nelson — in the Philadelphia Starbucks. Robinson and Nelson later settled with the city for $1 each with the promise that the city would fund a $200,000 scholarship for young entrepreneurs. Starbucks settled with the men as well, giving them an undisclosed financial payment.
At the time, Schultz called the actions from the Starbucks employee "reprehensible" and the company quickly announced it would hold a racial bias education session at stores around the country. In the weeks since the incident, Starbucks changed its policies to allow people to sit in its stores or use its bathroom even if he or she did not purchase an item or drink.
The racial bias training program will include videos from executives, rapper Common and of a discussion about the impact of bias, according to details Starbucks released ahead of Tuesday. Employees will also be given notebooks to use to reflect on their own biases, and executives said stores will also host relevant discussions amongst the employees. Schultz, Starbucks' executive chairman, said the company has plans to globalize its training program which will only occur at U.S.-based stores on Tuesday. Materials from these training sessions will also be used in on-boarding processes for new employees, he said.
Researchers and social scientists warn that one-time training sessions may not produce substantial results. It takes a longer term effort that comes from executives, systematic and structural changes to make a Starbucks store more welcoming to all individuals, and consistent conversation and training to improve, among other factors, they said. Starbucks plans to release more details about its curriculum after the training sessions.