Why Beer Taxes Are $1.29 in Tennessee but Just 2 Cents in Wyoming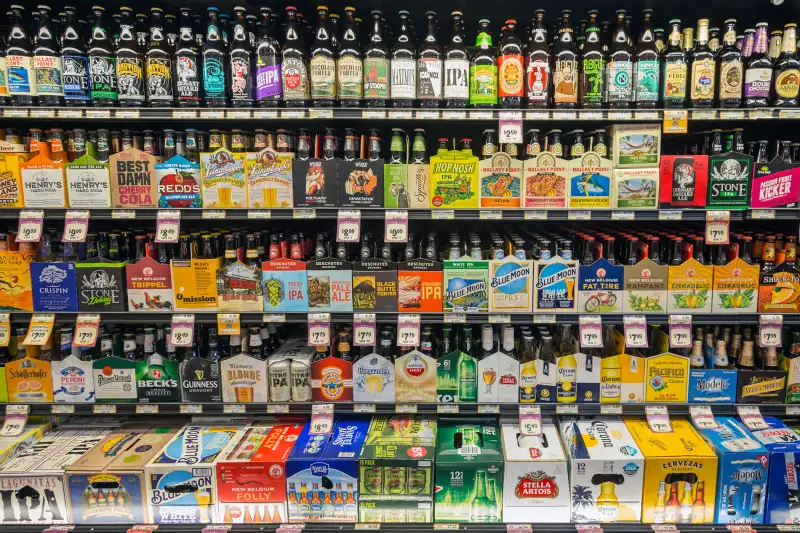 Looking for some home-state bragging rights? Sure some states offer natural beauty, others high-paying jobs. But you might also want to consider just how far your beer money will go.
Taxes are the single-largest component of beer's cost, sometimes reaching up to 40%, according to the Beer Institute, a trade group. And the 50 U.S. states take wildly divergent approaches when it comes to slapping excise taxes on lagers and ales, according to a new report from Washington think tank, the Tax Foundation, with differences boiling down to both politics and history.
Southeastern states -- which tend to boast low taxes on both income and property, and also have a strong tradition of Baptist Christianity, which frowns on alcohol consumption -- offset some of that missing revenue by taxing beer.
"After the repeal of Prohibition, some states used taxes to discourage alcohol consumption," says Tax Foundation analyst Jared Walczak. Even as the teetotaling faded away as a political force, he adds, the higher taxes tended to remain in place.
Thirsty Tennesseans, for instance, pay $1.29 per gallon the highest rate in the nation. In both Alabama and Georgia, you'll pay more than $1 per gallon -- putting those states third and fourth on the list, respectively. (No. 2 on the list is Alaska.)
In Northeast states, where the Catholic populations largely opposed Prohibition, residents face far lower levies. In Massachusetts it's 11 cents per gallon (putting the state in the 44th spot), and in New York (No. 39) you'll pay 14 cents.
Rocky Mountain states, with their famously libertarian bent, have some of the lowest beer taxes of all. Wyoming tacks on just 2 cents per gallon, lowest in the nation. Colorado's 8-cent tax puts the state at No. 45. (Utah, with its strong religious bent, is the exception, laying on a tax of 41 cents per gallon.)
Of course, other state rankings you'll see -- educational attainment, healthcare spending -- may command a greater share of policymakers' attention than excise taxes on alcohol.
But don't dismiss tipplers' frustrations. None of those other issues sparked an armed rebellion.
This story has been corrected. An earlier version mistakenly stated state tax amounts were per bottle or can. They are per gallon.