From Chipotle to American Airlines, These 22 Stocks Are Performing Even Better Than Tech
Money is not a client of any investment adviser featured on this page. The information provided on this page is for educational purposes only and is not intended as investment advice. Money does not offer advisory services.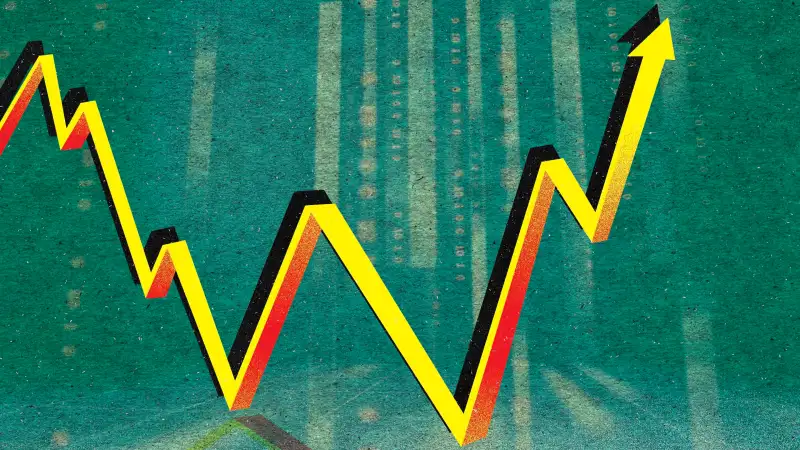 Tech stocks are all the rage in 2023, thanks in part to the booming interest in artificial intelligence. But there are some non-tech stocks that are having an even better year, as far as gains go.
A small but mighty group of stocks in the S&P 500 is actually doing better than the index's overall tech sector, which has soared 43% year-to-date, according to data from S&P Dow Jones Indices. Take the cruise industry's Carnival Corporation, for example, which is up 127% for the year.
To be fair, many of the tech giants that are getting attention are still outperforming this group of non-tech stocks. Nvidia — which supplies AI hardware and software — has jumped 230%. Meanwhile, Apple became the first company ever to close at more than $3 trillion in valuation this year as its stock is up 55% year-to-date. But when looking at S&P 500 tech players overall, there are certainly other industries that should be getting some of that attention.
Travel stocks are soaring
Many of the stocks beating out the S&P's overall tech sector this year are those from the travel industries. Carnival is flanked by fellow cruise line stocks Norwegian Cruise Line Holdings and Royal Caribbean, which are up 77% and 104% for the year, respectively. Airline stocks, too, are performing well with the stocks of three of America's largest airlines — United, Delta and American — all up by more than 44% so far this year.
The strong performance comes alongside a spending spree by consumers on travel since the worst of the pandemic. Cruise lines have seen increasing booking demand throughout the first half of the year, reversing a bleak financial situation which faced the industry at the close of 2022 when these companies largely failed to meet their pandemic bounce-back expectations. Airline stocks are seeing much of the same effect, even as airfare prices remain elevated.
Non-tech stocks outperforming tech
Here's a list of S&P 500 non-tech stocks that are outperforming the S&P 500's tech industry stocks overall on a year-to-date basis as of Monday's close.
Some of the entries may seem odd because companies you may assume are part of the tech world are technically sorted into other categories. Facebook owner Meta and Netflix are considered communications services stocks, for example, while Tesla is in the consumer discretionary category.
Also, keep in mind that the stocks below consist only of those held in the S&P 500 index. There are plenty of other high-performing smaller stocks that may deserve investors' attention too because they're having a great year so far, like Carvana.
Tesla (+167.6%)
Meta Platforms (+149%)
Carnival Corporation (+127.8%)
Royal Caribbean Cruises (+103.6%)
PulteGroup (+77.7%)
Norwegian Cruise Line Holdings (+76.9%)
Align Technology (+69.2%)
West Pharmaceutical Services (+63.3%)
Chipotle (+56.2%)
Amazon (+53.8%)
Copart (+52.9%)
Generac Holdings (+49.2%)
MGM Resorts International (+47.9)
FedEx (+47.4%)
Take-Two Interactive Software (+47.2%)
Delta Airlines (+46.2%)
Pentair (+46%)
Netflix (+45.6%)
Booking Holdings (+45.2%)
GE Healthcare Tech (+45.1%)
American Airlines Group (+44.7%)
United Airlines Holdings (+44.6%)
More from Money:
Would You Let AI Manage Your Portfolio? 41% of Investors Are Open to It — or Already Trying It
Meme Stocks Are Making a Comeback
Investors Are Building up Their Cash Reserves — Millennials Especially