Will Stocks Rally to Close out 2022? Here's What History Tells Us
Money is not a client of any investment adviser featured on this page. The information provided on this page is for educational purposes only and is not intended as investment advice. Money does not offer advisory services.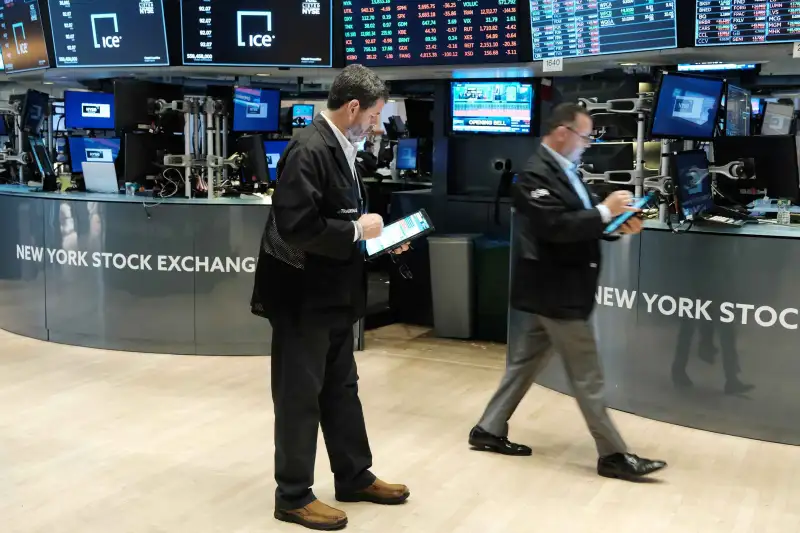 After another rough month for stocks, here's some good news: Prices tend to get a bump around the end of the year.
In fact, the stock market is now entering what has historically been its best three-month period of the calendar year, analysts at Bespoke Investment Group wrote in a note to clients Wednesday.
A boost to stocks can't come soon enough for investors. Financial markets have been struggling this year amid a series of Federal Reserve interest rate hikes aimed at lowering inflation. September — typically the worst month of the year for stocks — lived up to its reputation and has been brutal. The Dow Jones Industrial Average fell into a bear market this week, joining the other two major stock indexes that had already fallen more than 20% from a recent high, the S&P 500 and Nasdaq Composite. The S&P 500 was trading down around 24% for the year on Friday morning.
The good news for investors is that stocks tend to see better performance in the last three months of the year after suffering in September.
Here's what history tells us about how stocks have traditionally performed in October, November and December — and, perhaps, what this bodes for the market at the end of 2022.
How stocks perform in October, November, December
Since the mid-1940s, the S&P 500 has averaged a jump of around 0.9% in October, 1.4% in November and 1.6% in December, according to data from CFRA Research. That's compared to the index losing an average of 0.6% in September.
Since 1945, the S&P 500 rose in 60% of the Octobers, 66% of the Novembers and a whopping 77% of the Decembers, CFRA found.
It's important to note that there's no guarantee the seasonal trends will hold up this year. Plus, the economy is full of uncertainty lately. The Fed has signaled it plans to continue to hike rates as much as it takes to lower inflation — a move that also typically hurts the price of financial assets like stocks, bonds and crypto. Wall Street experts are already warning that stocks may have further to fall.
Stocks rally at the end of mid-term election years
The U.S. mid-term elections will also be top of mind as November approaches, and not just for voters: The last three months of mid-year election years have historically been good ones for the stock market.
"Midterm years tend to see very strong end of year rallies, whereas the first three quarters are usually weak," Ryan Detrick, chief market strategist at Carson Group, tells Money via email. "Let's not forget that markets hate uncertainty and once the uncertainty of the election is over, the seasonal strength in November and December takes over."
During mid-term years since 1945, the S&P 500 has averaged a monthly price gain of 2.5% in October, 2.4% in November and 1.4% in December, according to CFRA Research.
"Therefore, history says, but does not guarantee, that we could see an extended rebound from the current downturn," CFRA's chief investment strategist Sam Stovall says.
What investors should do now
Don't be fooled: The volatility investors have been feeling in the market likely isn't over. In fact, history tells us that October tends to be extra volatile for stocks.
Even though timing the market can be tempting, financial advisors usually recommend not basing your investment plan on market moves like seasonal trends.
Instead, they say the best investing strategy is to focus on your goals, time horizon and risk tolerance, and ensure you have a well-diversified portfolio that can weather volatility over the long term.
More from Money:
Buying Bonds Could Be a Great Investing Move Right Now