Student Loan Servicers Ordered to Refund Many Borrowers After Widespread Billing Errors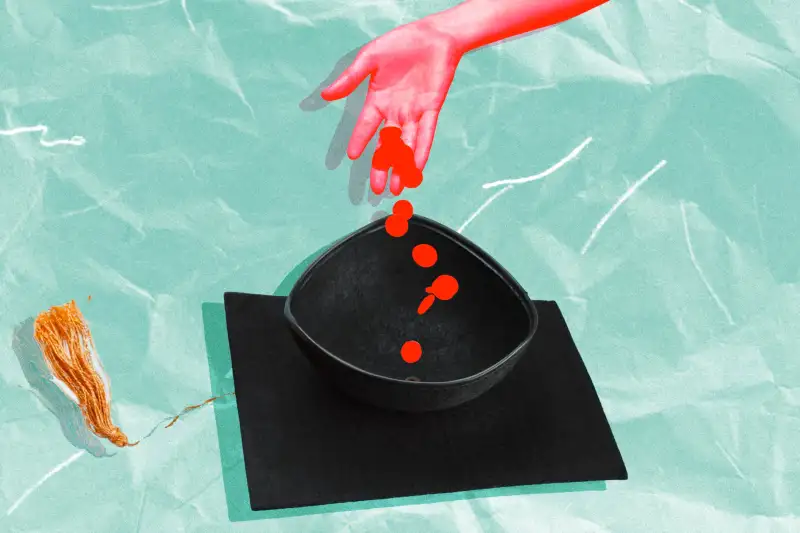 Olive Burd / Money; Getty Images
The return to student loan payments is off to a predictably messy start, and the Department of Education is cracking down on loan servicers who are making widespread errors.
The Education Department is now ordering loan servicers to reimburse borrowers affected by billing errors. In some cases, wrong billing information led to borrowers' bank accounts being overdrawn, and the department says servicers must cover those non-sufficient funds (NSF) or overdraft fees, according to an internal memo the agency released this week. Any interest charges due to the mistakes are also required to be refunded or removed.
"Anyone who's been paying attention to the student loan system over the past few years anticipated that it was going to be a real mess," says Abby Shafroth, an attorney who directs the National Consumer Law Center's Student Loan Borrower Assistance program.
The system wasn't built for tens of millions of borrowers to start making payments all at once, she adds. The Education Department's memo concedes this point, noting that borrowers are facing "substantial challenges" with their loan servicers "as was anticipated," it states.
Overall, the department identified an estimated 2.7 million federal student loan borrowers who have had serious issues with their loan servicer since payments restarted in October, and many of them will be eligible for reimbursements or refunds.
Here's what borrowers need to know.
Government orders 'remediation' for borrowers affected by widespread servicing errors
The Education Department contracts with a handful of private loan servicing companies to issue and collect payments for federal student loans. Those companies include Edfinancial, MOHELA, Aidvantage and Nelnet.
After the moratorium on student loans expired at the end of September, some 28 million Americans were required to make loan payments again for the first time in three-and-a-half years — or, in some cases, for the first time ever, according to the Education Department. Shafroth says that's about 20 times the amount of borrowers who would start making payments during a typical month.
Loan servicers are tasked with managing this monumental transition while also implementing the Biden administration's new student loan repayment plan, SAVE. As many expected, errors are rampant.
The Education Department's memo focuses on several key issues nearly 3 million borrowers are facing.
2.5 million borrowers received their student loan billing statements late — or never got one to begin with. Servicers were legally required to provide at least 21 days advance notice, according to the department.
153,000 borrowers were similarly not properly notified of their new payment amount when they were switched from an older repayment plan to the new SAVE plan. In the memo, the Education Department says that they were supposed to be notified "in understandable terms" at least 30 days prior to their first bill.
78,000 borrowers received inaccurate monthly bills due to errors with switching to the new SAVE plan, which is intended to be more affordable than other repayment options. In several cases, the borrower's new bill under SAVE was higher than their payments before the pandemic as a result of miscalculations and bad data.
21,000 borrowers received incredibly high bills due to the errors that set the length of their loan to one or two months as opposed to 120 or 240 months — in effect requesting the entire loan to be paid at once. This caused some monthly bills to exceed $100,000. In one particular case the department shared, a borrower's monthly bill was $108,895.19.
These errors caused some borrowers to go into delinquency, miss payment credit toward a forgiveness program, rack up incorrect interest and incur bank fees due to their accounts being overdrawn.
Already, the Education Department has taken action against MOHELA — one loan servicer — for not giving borrowers proper notice of their due date, which resulted in 800,000 borrowers being delinquent. Earlier this week, the department announced it is withholding a $7.2 million payment to MOHELA for October.
"The Department has directed servicers to place all affected borrowers into administrative forbearance until the problem is fixed," Rich Cordray, Federal Student Aid's Chief Operating Officer, said in a statement about the MOHELA errors.
In addition, the memo directs servicers to refund certain bank fees and offer to reimburse incorrect bills, without jeopardizing a borrower's payment history.
Given that servicers are already bogged down, it's not clear how or when they will start refunding borrowers.
"Servicers will be reaching out to impacted borrowers with updated information shortly," an Education Department spokesperson told Money. Money tried to reach MOHELA, Aidvantage, Edfinancial and Nelnet. Only Nelnet responded, directing questions to the Department of Education.
More from Money:
Does Student Loan Debt Affect Your Credit Score?
How to Refinance Student Loans in 9 Steps