How to Watch Super Bowl 2017 Online for Free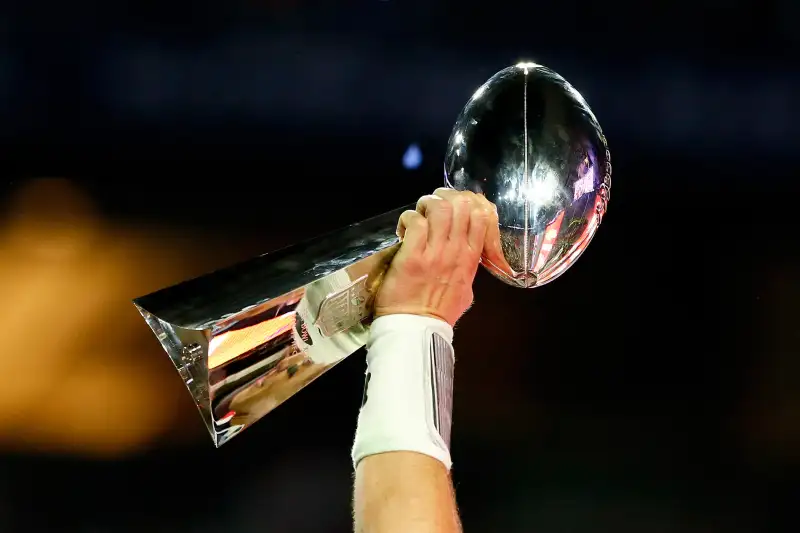 Kevin C. Cox/Getty Images
The entire 2016-2017 NFL season has come down to this one game: The New England Patriots will square off against the Atlanta Falcons in Houston for Super Bowl LI on Sunday, Feb. 5, at 6:30 p.m. E.T. There are plenty of ways to live stream all the action for free online – commercials and Lady Gaga's half-time show, too! – even without cable.
If you have a TV...

It won't be difficult for cord-cutters to catch the big game if they have a digital antenna – and honestly, that's probably the best way to watch any major live event if you don't have cable. If you still don't have a digital antenna, you can snag one for a relative bargain. We recommend The Mohu Leaf, but if you want other options, check out our recommendation or Wirecutter's.
If you don't have a TV...
Sorry, an antenna won't help if you don't have a TV. There's some good news, though: You can stream this year's Super Bowl on FOX Sports Go from your laptop, phone, or other device. The bad news: You'll need a cable subscription.
If you're a Verizon customer, you may want to check out the NFL Mobile app. It'll let you watch the Super Bowl on your phone for free. It's a really cool perk that you could have been using all season. Verizon won't even charge you data if you're not streaming on WiFi. The app won't let you Cast or AirPlay the stream on a TV, so keep that in mind if you're watching with others.
One last option: You can watch the Super Bowl on NFL Game Pass, but you won't be able to watch live. The game will be available on the service after midnight.
If you don't like any of those options...
Alright, then you could just listen to the game for free on AM/FM wavelengths or snag an invite to a friend's party. Good luck!