Super Bowl 2023 Is Expected to Shatter Sports Betting Records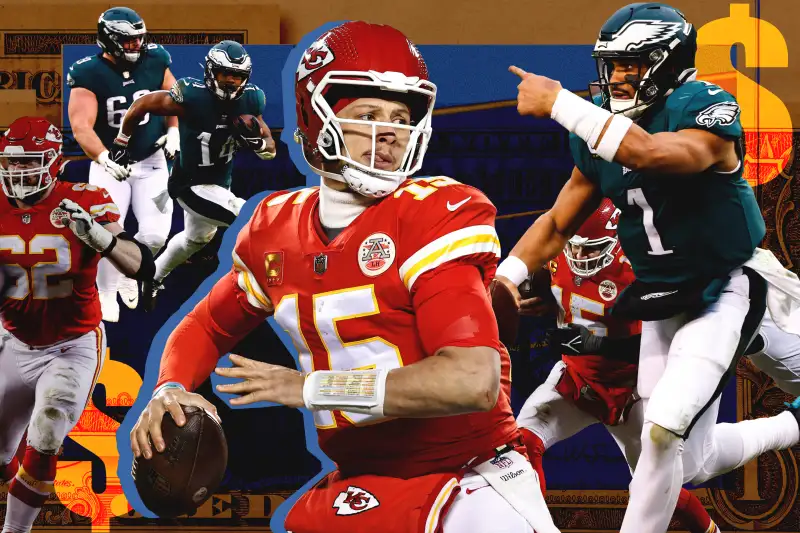 Eddie Lee / Money; Getty Images
The 2023 Super Bowl is coming up on Sunday, and sports fans are reaching for their wallets. More than 50 million Americans (or one in five adults) are expected to bet on the game this year, according to new data from the American Gaming Association (AGA), an all-time record.
Altogether, the AGA forecasts all those bets to total $16 billion — more than double the $7.6 billion it expected ahead of the 2022 Super Bowl.
Keep in mind
The largest share of bettors — some 30 million people — will bet in the traditional way, either online, with a bookie or in person at a sportsbook. Another 28 million will bet casually with friends or as part of a pool or contest.
Sports betting is live and legal in 33 states as well as the District of Columbia, according to the AGA. One of those states is Arizona, where this year's championship game will be held. The practice is legal but not operational in another three states.
Here's where the most money is expected to be bet on the Super Bowl legally, according to PlayUSA.com:
Nevada: $176.2 million
New York: $161.1 million
New Jersey: $115.5 million
Illinois: $86.1 million
Ohio: $82.5 million
Advice from Money
Remember: Sports betting may be legal in most of the country, but that doesn't make it a good idea for everyone. You should only bet what you are prepared to lose. And if you win, don't forget that you might owe taxes on the money you take home.
More from Money:
6 Best Personal Loans of February 2023
Crypto Hackers Stole Record-High $3.8 Billion Last Year: Report
After a Strong Month for Stocks, Here's Where the Market Could Be Heading in February