The Scary Truth Behind That E*Trade Super Bowl Retirement Commercial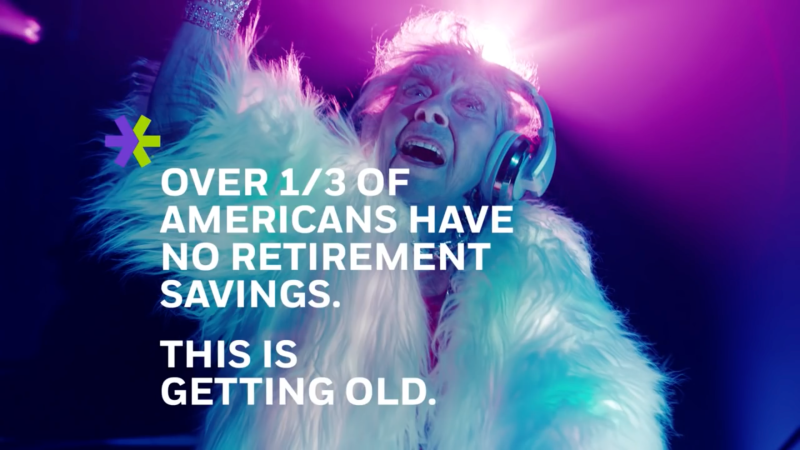 The ad was meant to draw laughs. But for anyone contemplating retirement it was pretty scary.
Discount brokerage E*Trade's Super Bowl ad featured elderly life guards, fire fighters and D.J.'s struggling on the job and singing, "I'm 85 and I want to go home," to the tune of Harry Belafonte's Banana Boat Song.
The geriatric "DJ Nana" might be an exaggeration. But the statistic that flashed on the screen near the commercial's end is not. About one-third of Americans really do have nothing saved for retirement, according to a 2016 survey by finance website GoBankingRates. Other studies, like this one produced by the Economic Policy Institute, a left-leaning think tank, have produced similar results.
To be sure, the one-third figure refers to all Americans -- not just those who are near-retirees. But it's still not far off the mark. About 28% of those aged 55 and up still had no savings, GoBankingRates found.
Working longer, if not exactly to 85, is one popular solution. Personal finance guru Suze Orman has been counseling fellow boomers, many of whom long hoped to retire at 65, to put it off for five years.
"Yes, you heard me right: 70 is the new retirement age -- not a month or year before," she wrote recently in Money.
The financial advantages of working later in life are threefold.
First, it shortens the length of time you will need to rely on whatever amount of money you do manage to save.
Second, it means that when you do retire, that pot of savings will be larger -- having had more time to grow and compound in the market.
Finally, working a few extra years may also help you put off taking Social Security. And that will mean fatter checks from Uncle Sam for the rest of your life.
The problem -- as the E*Trade ad makes clear -- is that remaining in the workforce isn't always an option. A 2017 survey by the Employee Benefits Research Institute found 48% of retirees departed the workforce sooner than they hoped to, for health or other reasons.