Meet Richard Thaler, the Man Who Just Won the Nobel Prize for Helping You Save for Retirement
Money is not a client of any investment adviser featured on this page. The information provided on this page is for educational purposes only and is not intended as investment advice. Money does not offer advisory services.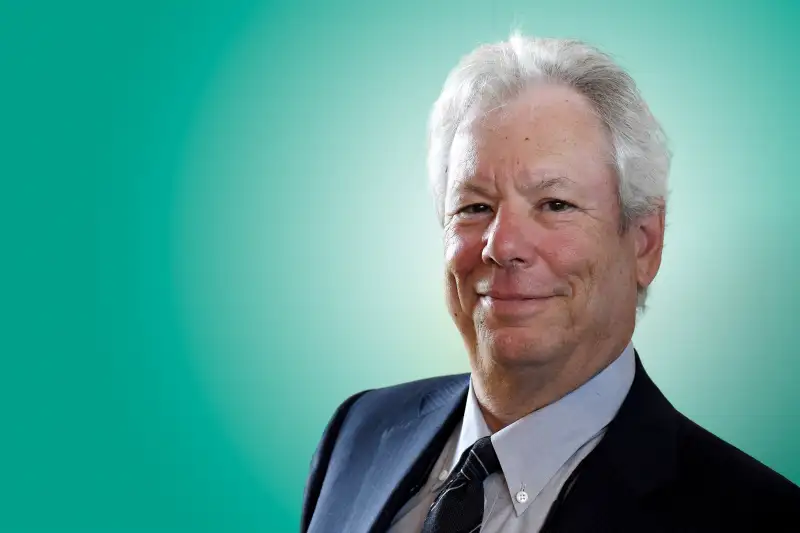 You may never have heard of Richard Thaler. But when he won the Nobel Prize for economics on Monday, personal finance experts let out a big cheer.
That's because Thaler, who teaches at the University of Chicago, has been a font of insights that have helped Americans save and invest better. Among his biggest successes: inspiring Congress to overhaul the nation's 401(k) system a decade ago -- a change that has helped millions of Americans prepare for retirement.
Thaler is famous for upending what was once economic conventional wisdom -- the notion that people are cool, rational economic actors, who can always be relied upon to do what's in their best interest. Thaler saw us for what we really are. Sometimes we're lazy or self-absorbed, but we're also more concerned with what is fair than what is most expedient.
Here is how Thaler himself described his work when Money interviewed him 2015:
Thaler's insight about "nudges" has influenced everything from how governments collect overdue taxes to how schools get kids to eat more veggies. But one of its biggest successes has come in retirement savings.
In 2006, Washington lawmakers built on Thaler's research to reform America's much-maligned 401(k) system. One key change: Instead of companies asking employees to sign up for a retirement savings plan, the new law encouraged employers to enroll workers automatically, but offer the right to opt out to anyone who didn't want to participate.
The 2006 changes have been widely hailed as a success. In fact, they're one of the few consumer-oriented reforms in recent years to be embraced by both businesses and consumer advocates. How big is the impact of auto-enrollment? One 2015 Vanguard paper suggested that the practice more than doubles plan participation rates to more than 91% of workers from 42%.
To be sure, the nation's 401(k) system is still far from perfect. One drawback: While many workers are now automatically enrolled, millions still aren't saving a big enough portion of their paychecks.
Indeed, in his recent interview with Money, Thaler called for workers to be enrolled at higher savings rates.
All the same, Thaler's prize reflects a big win for millions of would-be retirement savers who wanted to do better but just needed a little nudge.