Taco Bell Gives Away Free Breakfast on Cinco de Mayo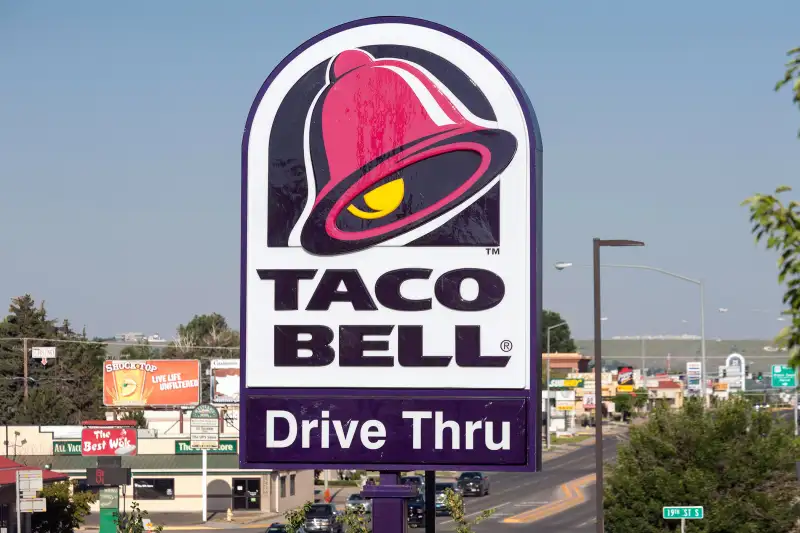 The latest offensive in the fast food breakfast wars comes courtesy of Taco Bell. An upstart in the breakfast market, Taco Bell has been taking swipes at McDonald's since introducing breakfast nationally—and a snarky social media campaign and series of commercials—a little over a year ago.
Now, Taco Bell has announced that Tuesday, May 5, will be celebrated as something it's calling Breakfast Defectors Day. Between 7 a.m. and 11 a.m., participating Taco Bell locations will be giving away one free sausage or bacon Biscuit Taco per customer.
The idea, presumably, is that the freebie will encourage fast food fans to defect to Taco Bell as their go-to breakfast option. And, presumably, these are customers who would be defecting away from one outlet in particular: McDonald's. The Biscuit Taco was introduced to the menu a few weeks ago with its own snarky ads painting McDonald's as a lifeless Big Brother-like regime in which breakfast is a dull routine. Taco Bell breakfast, by contrast, is supposed to add spice and break the boredom.
In the U.S., Cinco de Mayo is a general celebration of Mexican heritage. It has nothing whatsoever to do with defecting, as far as we know. This doesn't seem to concern Taco Bell. "What better way to kick off Cinco de Mayo celebrations than with a free biscuit taco?" the company press release published Monday wonders. "Taco Bell will be celebrating Breakfast Defector Day tomorrow, May 5."
In any event: Tuesday, May 5 = free biscuit taco at Taco Bell.