Taco Bell Is Giving Out Free A.M. Crunchwraps Thursday Morning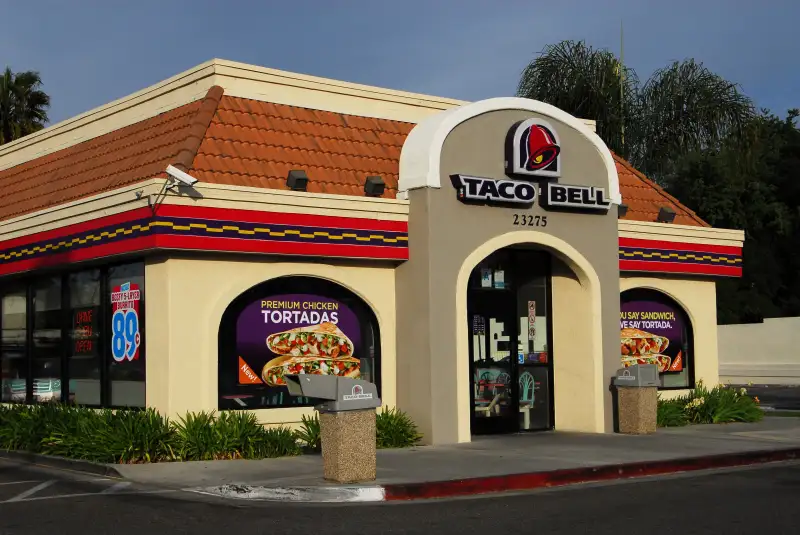 Though it only ended a few days ago, the World Series might seem like ancient history. (Or at least New York Mets fans wish it felt like ancient history.) But a special deal from Taco Bell related to the Series is coming to fruition on Thursday, offering free breakfast snacks to customers at participating locations all over the country.
The promotion promised that if anyone stole a base in the World Series, Taco Bell would give out one free A.M. Crunchwrap per customer from 7 a.m. to 11 a.m. on Thursday, November 5. In Game 1, the Kansas City Royals' Lorenzo Cain became a hero for freebie-loving fast food fans everywhere by stealing a base, ensuring free A.M. Crunchwraps for the masses.
For the uninitiated, an A.M. Crunchwrap consists of eggs, cheese, hash browns, spicy sauce, and either bacon or a sausage patty wrapped and flattened in a tortilla. It normally sells for about $2.49. Surely, the freebie will taste extra sweet to Royals supporters, but it can be enjoyed by everyone—even poor Mets fans whose hearts were just broken in the Series.