Alert: Target Will Have More Hatchimals for Sale This Weekend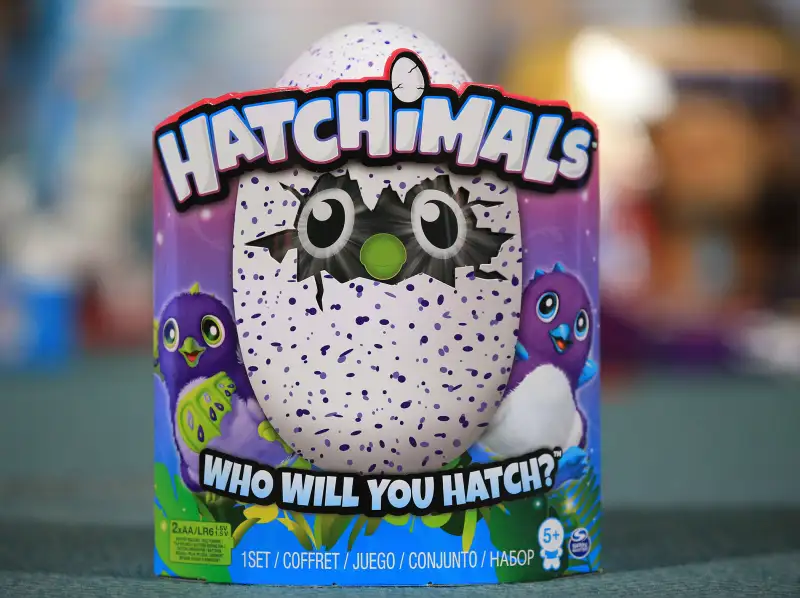 Jonathan Brady—PA Wire/PA Images
Exactly one week after Toys R Us stores around the country received surprise shipments of Hatchimals for sale, Target says it will have an abundance of the 2016 holiday season's must-have toys available for sale.
Target announced on Tuesday that new shipments of Hatchimals will be arriving in stores this weekend:
Hatchimals, which are furry, interactive toys that come in an egg that a child gets to help hatch, have been a global phenomenon during the 2016 holiday season. The toys have been sold out in stores around the world for weeks, and the resale market for Hatchimals on sites like eBay and Amazon Marketplace have been robust with only a few scant weeks before Christmas. Sellers who foresaw Hatchimals' popularity and stocked up on the toys have been milking them for easy profits, with resale rates going at three to five times their original prices.
Read Next: Hatchimals Might Help Free a Man Serving a Life Sentence in Jail
Now that Target (and perhaps other stores) will have Hatchimals in stock, it looks like parents have options other than forking over $150 to $200 to put a smile on kids' faces come Christmas morning. There are five different kinds of Hatchimals, and among other varieties Target stores are expected to have the elusive Bearakeet version--a feathered bear/parakeet mashup with wings that's exclusive to Target--back in stock soon.
That said, shoppers should anticipate lines outside Target stores to be long on Sunday and throughout next week. Competition to snag the limited supply of Hatchimals for sale at each location will likely be fierce: After all, anyone shopping for the toys isn't merely duking it out with desperate parents, but with online entrepreneurs who want to take advantage of the toy craze and flip their $60 purchases for quick easy profits.