Why Target Just Gave You a Year to Return Stuff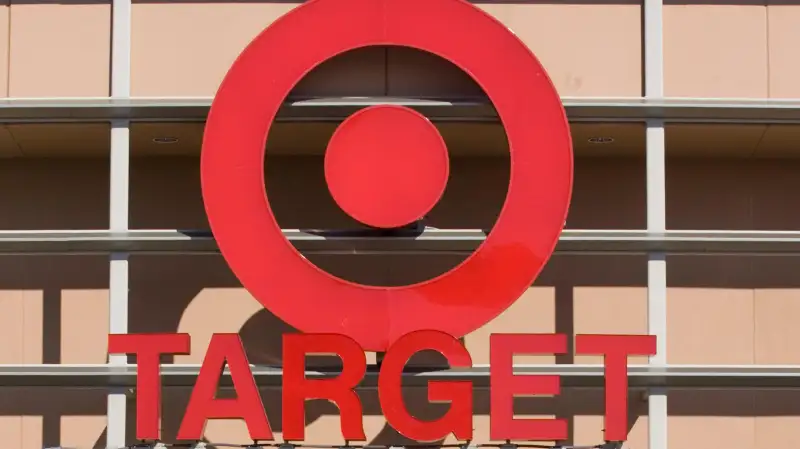 Richard Clement—ZUMA Press, Inc./Alamy
Last week, Target announced it was extending the return policy on a wide range of merchandise to 365 days, a huge increase compared with the old 90-day return allowance.
The new policy doesn't apply to all goods purchased at Target. Instead, the one-year window is valid on all 32 Target "owned and exclusive brands"—the stuff you can buy only at Target—including merchandise sold under names such as Archer Foods, C9 Champion, Cherokee, Liz Lange, Mossimo, Nate Berkus, Shaun White, and Wine Cube. The return policy for all items purchased as part of a Target gift registry (for babies, weddings, and such) has also been extended from 90 days to 365 days. And the liberal return period allowance for registry items commences on the day of the event, not the date of purchase.
While certainly more generous compared with most of its competitors, Target's new return policy is not completely unheard of. "It's a bit reminiscent of Costco's liberal return policy," Edgar Dworsky, a consumer advocate and the founder of Consumerworld.org, which publishes an annual retailer return policy report, said to the Minneapolis Star Tribune. "It certainly is an unusual move."
Unusual indeed. During the same week that Target was rolling out its easier-than-ever return policy, Bed Bath & Beyond was following industry trends by making its policy less customer-friendly. As Consumerist.com noted, in the past Bed Bath & Beyond allowed all items purchased at the store to be returned for store credit or a direct exchange indefinitely, with or without a receipt—a "policy that most customers enjoyed and a few abused." Now, however, when customers bring back items without a receipt, they'll still be able to get store credit, but there will be a 20% deduction on the amount they receive.
[UPDATE/CORRECTION: Bed Bath & Beyond reached out to us to clarify that its new return policy takes effect on April 20, 2015, and that it "will only affect customers whose purchase cannot be located to process a return, either because the receipt was not provided or because we could not identify the purchase through a query of our transaction records."]
In recent years, other retailers once renowned for incredibly generous return policies have felt forced to tighten up restrictions due to the abuse by a small percentage of customers. For instance, Bloomingdale's and REI have ratcheted up return policies, partly because of the extreme behavior of a few rotten shoppers. Some people had the gall to return counterfeit goods purchased on the black market overseas to REI, while others referred to the retailer as "Rental Equipment Inc." because they used backpacks, tents, and other gear for years and turned them in for new models once they were worn out.
Retailers say they've also been compelled to tweak return policies because of a certain subspecies of "returnaholic" shoppers known for engaging in the practice of "wardrobing." This is the name when you buy something—typically clothing or accessories—wear it to some special event while hiding the fact that the price tag is still attached, and then return it afterward.
At a discussion of Target's new return policy over at the industry publication Retail Wire, one retail insider noted that the company was all but asking for "wardrobing" and other kinds of abuse to take place:
So what's behind Target's change to a more flexible, potentially abused return policy? The short answer is that shoppers buy more stuff when they know returns are easy.
"People are more likely to purchase impulsively with the assurance of a liberal return policy," says consumer psychologist Kit Yarrow, author of Decoding the New Consumer Mind and a frequent contributor to Money.com. "In stores like Target, impulse purchases are essential to their financial health."
In the past, Yarrow has explained that a good return policy is critical when a retailer is trying to foster a long-lasting, trusting relationship with the customer. "Psychologically, a liberal return policy unconsciously communicates confidence in the products being sold," she says. "With trust in businesses at abysmal levels, this is key."
It's been a long time since Target was known as "Tarjhay," the "cheap chic" darling of the industry. By pushing the return policy to new levels of flexibility and generosity, Target is also pushing its reputation upscale. "Better return policies will help to elevate and classy-up the brand image--which is now more on par with Walmart whereas once it was edging up toward Macy's," says Yarrow.
Yarrow also points out that the retail experience today is riddled with potential headaches, so one easy way to set your company apart from the pack is by removing annoyances. "Retailers are typically focused on adding positives--what consumers really want is fewer negatives," she says. "Hassle reduction is the new route to consumer happiness."