The One Text Message Everyone Hates Getting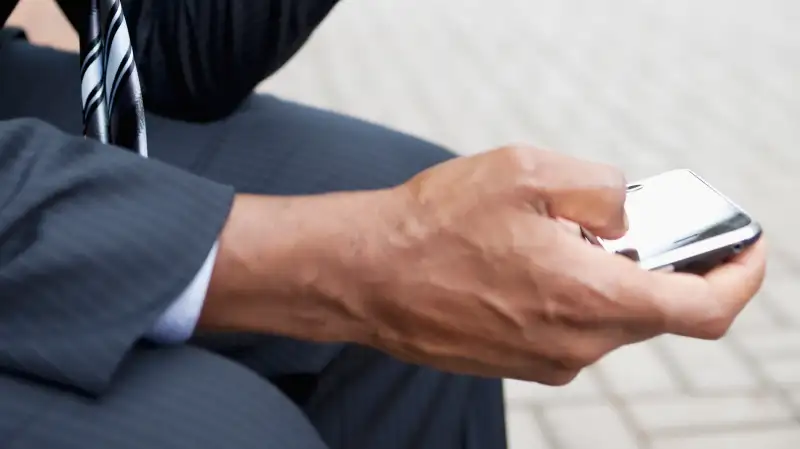 Noel Hendrickson—Getty Images
Debt collectors reportedly have a new strategy to get consumers' attention: text messages.
"YOUR PAYMENT DECLINED WITH CARD ****-****-****-5463 . . . CALL 866.256.2117 IMMEDIATELY," reads one such text, according to the Federal Trade Commission.
The agency has temporarily halted three debt collection operations that allegedly misused texts and is attempting to permanently ban the activity as part of its "Messaging for Money" enforcement sweep.
New York-based Unified Global Group sent the text above, and others like it, the FTC says. Some consumers who received such texts hadn't set up any card payment with the firm; and the firm failed to identify itself as a debt collector in the message, a violation of the Fair Debt Collections Practices Act, according to the FTC.
"Legitimate debt collectors know the rules," said Jessica Rich, Director of the FTC's Bureau of Consumer Protection. "They can't harass or lie to you, whether they send a text, email, or call you."
The FTC also obtained restraining orders against New York-based Premier Debt Acquisitions and Georgia-based Primary Group, accusing each of sending texts and making phone calls that violated federal law.
The FTC alleges that Premier impersonated state or law enforcement officials, falsely threatened consumers with a lawsuit or arrest, and falsely threatened to charge some consumers with criminal fraud, garnish their wages, or seize their property. The FTC says the firm claimed in text messages that it would sue the consumers and threatened to seize their possessions unless they paid.
Primary Group was also accused of sending illegal texts. One example provided by the FTC: "I'm a process server w/ Primary Solutions, appointed to serve you papers for case [eight digit number]. Would you like delivery at [consumer's home address]?"
Premier did not immediately respond to an email request for comment. A website listed for Primary Group was no longer in operation, and contact information for the firm was not immediately available. The same was true for Unified Group.
According to the FTC, Premier Debt Acquisitions also sent deceptive emails claiming that making a payment would help a consumer's credit report, but the defendants had no ability to make good on that claim.
"They also kept trying to collect after consumers challenged the debt or its amount, without investigating the dispute," the FTC said. "In one instance, they persisted despite written evidence that the debt was a result of identity theft and a prior debt collector had marked it fully paid. In other instances, the defendants tried to collect a payment even after they had received it, and hounded one person for two years about someone else's debt."
When a debt collector – or a party claiming to be one – contacts you, it's important to do your research before you pay them. Ask the party to provide written verification of the debt they're attempting to collect on. It's also a good idea to get your credit reports to see if there are any collection accounts listed, and if there are any errors.
More From Credit.com: