A List of All the Free Stuff You Can Get on Thanksgiving and Black Friday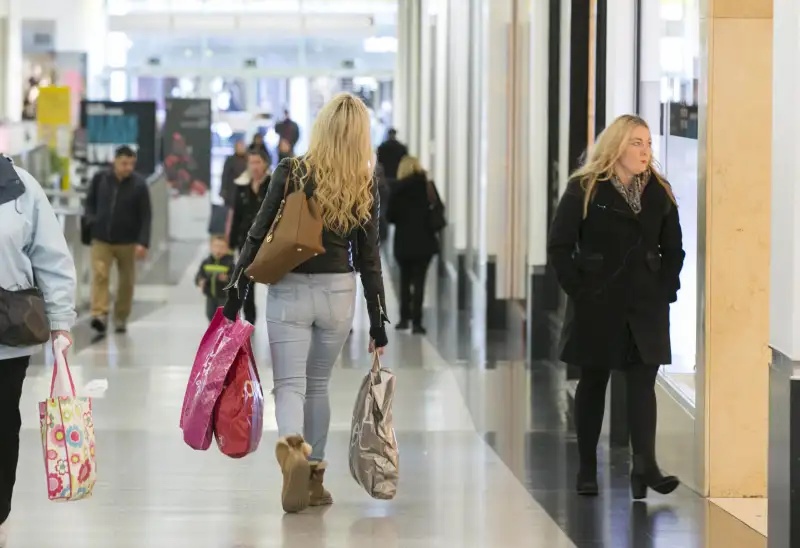 The calendar is speckled with days devoted to the giving away of free stuff. Lately Thanksgiving and Black Friday come with their share of freebies too.
Check out the special giveaways below for Thanksgiving and Black Friday. They may come in handy if you're spending your time on the road, in the outdoors, at the mall—and even if you're ready to welcome a new pet into the house.
Coffee
On Thanksgiving, coffee is free all day long for all customers at nearly 600 Cumberland Farms convenience store locations in the Northeast and Florida. The complimentary coffee can be iced or hot, and customers can choose hot chocolate, cappuccino, or tea if they're rather. No purchase necessary.
Read Next: The Best Black Friday Deals of 2016
Some highway rest stops around the country also offer drivers free coffee at some point over the busy holiday weekend. Rest stops in Oregon regularly have free coffee provided by local nonprofit groups, and service plazas in Massachusetts are pouring free coffee from 10 p.m. on Thanksgiving through pre-dawn on Black Friday.
Gift Cards
Retailers like Cabela's, J.C. Penney, Bon-Ton, and Half-Price Books will hand out gift cards (some worth $100, or even $500) to the first shoppers in line when stores open for Thanksgiving or Black Friday. Check out the roundup of gift card giveaways compiled by dealnews for details.
Safe Rides Home
A partnership between Budweiser and Lyft, the ride-share service, has been expanded and will provide up to 12,000 free rides to people who have had too much to drink over the Thanksgiving holiday period. Budweiser is expected to post vouchers to its Facebook page today good for free Lyft rides home from 10 p.m. to 2 a.m. Wednesday to Sunday in Colorado, Florida, New York, Illinois, and Washington, D.C.
For that matter, many AAA groups around the country offer free rides home to people who have had too much to drink on several major holidays, including July 4, New Year's Eve, and around Thanksgiving. The "Tow to Go" program in Miami, for instance, will give anyone who is too intoxicated to drive a free ride home, plus a free tow home for their vehicle, from Wednesday, November 23, to Sunday, November 27.
There are also some city-specific arrangements providing safe free rides this weekend. For example, the St. Louis-based liquor distributor Major Brands is covering the bill for local car services to bring people home from bars on the night before Thanksgiving. And a recently announced partnership between Uber and American Express will give any AmEx holder $65 toward the price of a ride home from select airports anytime now through December 31 (so, obviously, including any day around Thanksgiving). Be sure to enter the promo code AMEXAIRPORT to take advantage of the deal.
Pet Adoptions
The Amazon-owned shoe and apparel retailer Zappos is covering the fees for adopting dogs or cats from Black Friday through Cyber Monday at participating animal society locations around the country.
Read Next: Everything You Need to Know About Hatchimals, The Hottest Toy for the Holidays
State Parks
Head to GreenFriday.org to print out a pass valid for admission at any of California's 116 state parks on Black Friday. Free passes valid on Black Friday are also available for Arizona state parks if picked up at REI stores and the Arizona State Parks Outdoor Recreation Information Center from November 21-23.
Elsewhere around the country, state parks in Colorado, Indiana, Minnesota, and Oregon are simplifying things by just waiving admission fees for all visitors on Black Friday 2016.