What's the Best Way to Manage Your Work Email While You're on Vacation?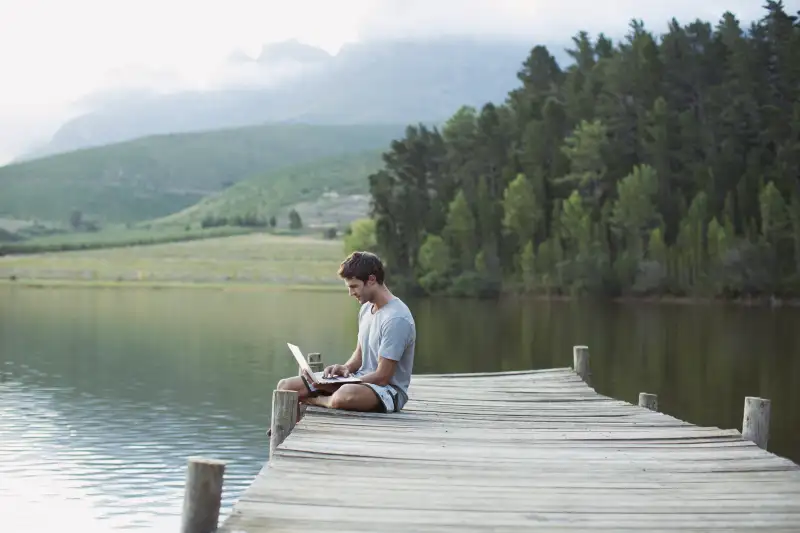 Caiaimage/Paul Bradbury—Getty Images
Q: How responsive to email should I be when I am on vacation? - Joshua, Park City, Utah
A: That partly depends on you, and partly on the work you do. "You need to know what's expected of you," says Lizzie Post, co-author of The Etiquette Advantage in Business. "If you're in sales or in a high ranking position, you may not have the option to unplug completely."
Know your company culture—and even more specifically, your department culture. If most people stay in touch, it's probably not a good idea to opt out completely, says Post.
The good news is that more people, even at the top of the ladder, are leaving the office behind when they are on vacation. Half of executives say they won't check in with work during summer vacation, up from 26% in 2010 and 21% in 2005, according to a survey by staffing firm Robert Half International. The big shift may be tied to better economic times and—counterintuitively— technology. "The economy is doing better and some firms aren't as short staffed," says Paul McDonald, a senior executive director at Robert Half. "With wireless networks everywhere, people know they can be reached if there is something urgent."
In a situation where you just don't think you can be out of touch, but also don't want to be glued to your devices while you're on vacation? Let your team know you will be checking email once daily, and also what constitutes an important matter for them to get in touch by phone. Then set aside just 30 minutes each day to skim emails, delete the junk, and respond to what you deem urgent. No going back to the device after that; trust that your bosses or underlings will call for anything more dire. And, of course, set up an out of office reply so clients and customers know you're away, including contact info for someone to help in your absence.
In fact, you'll greatly reduce the emails you have to respond to if you can convince a colleague to cover for you when you're away. Return the favor, and you'll both able to enjoy your time out of the office more.
Doing all this may actually help you relax. You won't have to sift through hundreds of emails and play catch up for the first day after you return, so you may be able to hang onto the post-vacation glow for a few hours longer.