These Qualities Will Make You Unattractive to Coworkers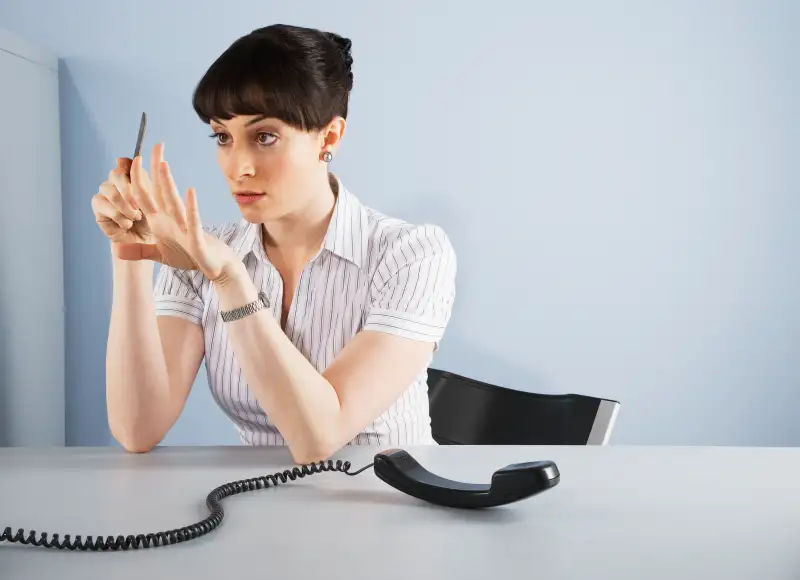 More than a few romances get their start at the office.
A new survey by CareerBuilder found that more than a third of workers have dated a colleague, and 30% of office romances led to marriage—which makes sense considering how much time we all spend at work.
But for every happily-ever-after "we met at the office" story, there is plenty of love going unrequited over the watercooler. The poll also revealed some surprising reasons why office crushes fail to get off the ground.
The top quality that makes a coworker undateable: A poor work ethic. Despite Hollywood's romanticization of the slacker guy, it seems that ambition and hard work are attractive traits—especially to women. Ladies are much less likely to date someone who doesn't work consistently, with 52% saying they wouldn't vs. 28% of guys.
(Meanwhile those who put their nose to the grindstone have a better chance at having a hand to hold: 11% of workplace daters say their relationship began during late nights on the job, not far off from the 12% who reported sparks flying over happy hour drinks.)
Another big turnoff: serial dating. One-quarter of those surveyed say they wouldn't date someone who has already dated someone else at work.
Another 21% say they wouldn't go out with someone who travels extensively for work.
Surprisingly, a disparity in earnings doesn't kill romance potential. Just 6% say they wouldn't date someone who earns less money, though slightly more women surveyed (10%) say it is an issue compared to just 2% of men.
In any case, intra-office dating is tricky business and you want to be careful in how you woo a workplace crush. But at least these findings give you added incentive to work hard—it may pay off for not only your career, but for your love life as well.
More on Money.com: