There Could Be Dozens of Bitcoin Billionaires in the World Right Now
Money is not a client of any investment adviser featured on this page. The information provided on this page is for educational purposes only and is not intended as investment advice. Money does not offer advisory services.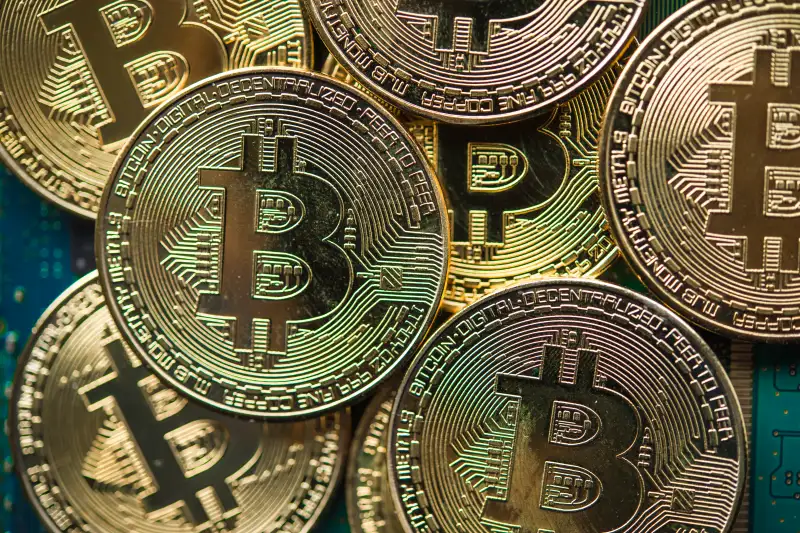 The headline and text of this story have been updated to clarify an estimate of how many Bitcoin billionaires could exist.
The price of Bitcoin has been soaring—up 150% in the past three months alone, and now approaching an all-time high of $12,000—apparently creating at least one new set of Bitcoin billionaires.
But could there be more such billionaires out there?
The Independent on Monday claimed Cameron and Tyler Winklevoss, the twin brothers who are best known for taking Mark Zuckerberg to court over who founded Facebook, as the world's "first Bitcoin billionaires."
Given the value of the twins' stated holdings of $11 million in 2013, their assets would now be worth over $1 billion, given Bitcoin's current price of more than $11,000, according to The Independent's calculations.
Karwai Tang—WireImage/Getty Images
But the data show that there are, at a minimum, two other individuals or groups holding more than $1 billion in Bitcoin.
That's according to BitInfoCharts.com, a site that tracks Bitcoin data, like how much individual Bitcoin addresses hold. The site shows there are three Bitcoin addresses holding more than 98,000 Bitcoin—which means their net Bitcoin worth is over 10 figures.
One of those three billion-dollar addresses is explicitly stated to be an account held by Bitcoin exchange Bitfinex. The holders of the other two are unknown. According to Nolan Baurlean, an analyst at Bitcoin news and research group CoinDesk, most people distribute addresses into many wallets to obfuscate total holdings.
A rep for BitInfoCharts, who wished to remain anonymous because of security concerns, told Money that—given Bitcoin's current overall market capitalization and that most people hold Bitcoin at multiple addresses—there could be no more than 200 Bitcoin billionaires, and there may be at least 35. The rep noted that it's likely most of these addresses are owned by exchanges or hedge funds.
BitInfoCharts' data also shows more than 100 addresses with at least $100,000,000 in Bitcoin—meaning the number of Bitcoin billionaires could increase even further so long as the price continues to rise.
"It only takes a little over 100,000 Bitcoins to get to a $1 billion," CoinDesk's Baurle said in an email to Money. "It's not a lot."
The Independent also reported that the Winklevoss twins were the "first public figures" to reach $1 billion.
The title of first-ever Bitcoin billionaire may belong to Bitcoin's mysterious creator Satoshi Nakamoto who, as Money reported, is sitting on well over $1 billion in Bitcoin. The Bitcoin addresses that most experts, including Bauerle, believe belong to Nakamoto contain approximately 980,000 Bitcoins, which at current prices would be equivalent to about $11.3 billion.
And at least one site pointed out that, strictly speaking, the Winklevoss twins are only collectively worth $1 billion, not worth $1 billion each. It may be inaccurate to call them billionaires, plural.
The Winklevosses did not return requests for comment.