Tiger's Back—But Golf Is Still In a Hole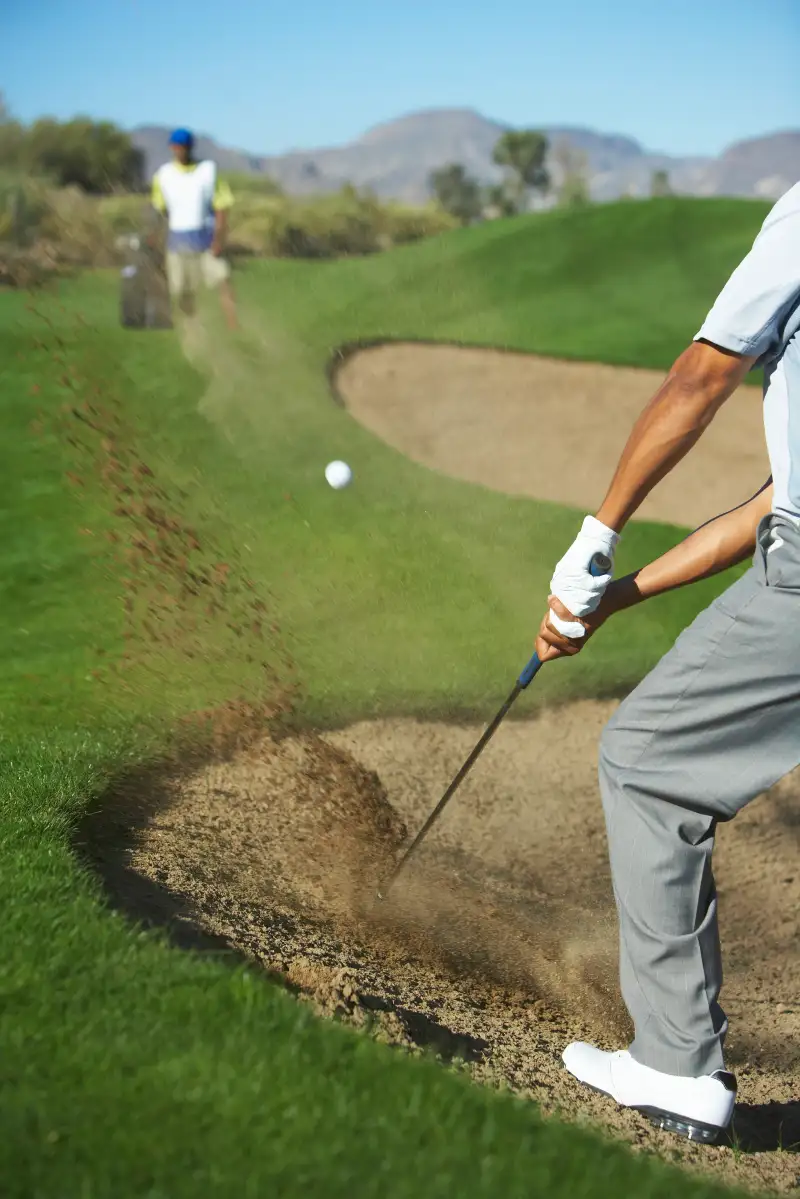 Thomas Northcut—Getty Images
Tiger Woods is back on the course at the British Open this weekend, his first major tournament in nearly a year. Though he took home the trophy the last time it was played at Royal Liverpool, in 2006, he's facing a tougher challenge this time, starting Saturday's round 14 shots behind leader Rory McIlroy.
A Tiger on the hunt is always good for television ratings, but even the return of golf's highest-profile player may not be enough to blast the sport out of its current hole. Golfer numbers are down. Golf equipment sales have been tanking. The number of golf courses closing annually is supposed to dwarf the number of new courses opening for years to come. "We really don't know what the bottom is in golf," Dick's Sporting Goods CEO Edward Stack said in a conference call in June, attempting to explain why golf gear sales have fallen off a cliff. "We anticipated softness, but instead we saw significant decline. We underestimated how significant a decline this would be."
What accounts for golf's present rough patch? Here are a handful of reasons, including the curious case of Woods himself.
People are too damn busy. When someone asks how you're doing, the response among working professionals and working parents especially is probably a kneejerk "crazy busy." Studies show that leisure time has shrunk for both sexes, and that dads are doing more work around the house, though moms still devote more time to chores and childcare than their spouses. A so-called "leisure gap" still exists between mothers and fathers, and while dads tend to enjoy an extra hour per day of free time on weekends, they're more likely to be watching TV than hitting the links. Fathers spend an average of 2.6 hours per week participating in sports (compared to 1.4 hours for mothers), which isn't nearly enough time to play 18 holes.
As new dad Jason Gay of the Wall Street Journal put it recently, speaking for dads—all parents, really—everywhere, "It is more likely I will become the next prime minister of Belgium than it is that I will find 4½ hours on a weekend to go play golf."
A year ago, golf groups launched a "Time for Nine" campaign, pushing the idea that, because so many people can't find the time for 18 holes, it's acceptable to play a mere nine holes. The problem is that it looks like people don't have time for nine holes either, lately.
It's elitist and too expensive. There are plenty of ways to save money on golf, including booking discounted, off-peak tee times and finding deals on equipment. So golf can be affordable.
It's just that, by and large, the sport has a well-deserved reputation for being pricey—think $400 drivers, $250,000 club "initiation" fees, and too many gadgets to mention. The snooty factor goes hand in hand with the astronomical prices and atmosphere on the typical course. As USA Today columnist Christine Brennan cautioned recently, unless the sport figures out a way to change course, "Golf is destined to continue to hemorrhage participants and further ensure its place as a mostly-white, suburban, rich men's niche sport with plenty of TV sponsors who make cars, write insurance and invest money."
It's just not cool. In 2009, Jack Nicklaus lamented, "Kids just don't play golf any more in the United States and it is sad."
American kids today seem to be nearly as overscheduled as their parents. And like their parents, tweens and teens probably don't have the time to regularly play 18 holes, what with soccer practice, saxophone lessons, and coding classes to attend to. Even if kids had more time, would they want to spend it playing an "old man sport"? When iPhones and tablets and Xboxes and Instagram are drawing their attention?
Among the suggestions offered by Golf Digest to increase participation in the sport, columnist Ron Sirak recommended that the USGA should fund caddie programs, and that private clubs should give four-year "scholarships" to junior players, with free lessons and playing privileges.
It's too difficult. Pretty much every other sport on the planet is more immediately rewarding than golf. Take a snowboard lesson in the morning, and by afternoon, you can make a few turns down the bunny trail without falling (much). Golf is renowned not only for being frustratingly difficult for beginners, but even longtime players "enjoy" it as a frustratingly difficult hobby.
"The deep appeal of golf, once you get hooked, is that it's difficult," John Paul Newport, golf columnist for the Wall Street Journal, told NPR in May. "Normally when you play a round of golf, you step onto the green and that's when all the intense stress starts. You know, this tiny little hole, you have to look at putts from many ways, you hit it a few feet past and you add up strokes quickly around the green."
Newport was discussing a new golfing option involving 15-inch cups, a system created to make the game much easier and approachable, particularly for beginners. But don't expect to see it anytime soon. In the description to Golf Is Dying. Does Anybody Care? author Pat Gallagher points to golf's "resistance to productive change" as a big reason why participation has slumped dramatically. "While other sports have embraced new technology and innovation with open arms, traditionalists strive to protect the game of golf and keep it exactly as they love it—even in the face of suffering courses and shrinking audiences."
Tiger Woods. Skeptics insist that golf isn't dying. Not by a long shot. The sport's popularity, they say, is merely taking a natural dip after soaring to unjustified heights during the "golf bubble" brought on by the worldwide phenomenon that was Woods. After the infidelity scandals and, more recently, poor play and loads of injuries from Woods, fewer people are watching golf on TV, buying golf gear in stores, and, you know, actually going out and playing golf.
So perhaps it's not so much that golf is losing favor with the masses today as it is that golf's widespread popularity a decade or so ago was something of a fluke. The decline in golf, then, would basically be the return of golf's status as a niche game. "Golf courses were overbuilt, saturating major cities and secondary markets with ridiculous golf hole per capita ratios," golf blogger David Hill wrote in a manifesto on why the sport, in fact, isn't dying. "Tiger's decline from Teflon coated Superhero to mere great golfer precipitated the bursting of the golf bubble. It's as simple as that."