This Billionaire Restaurant Mogul Says He May Start Accepting Bitcoin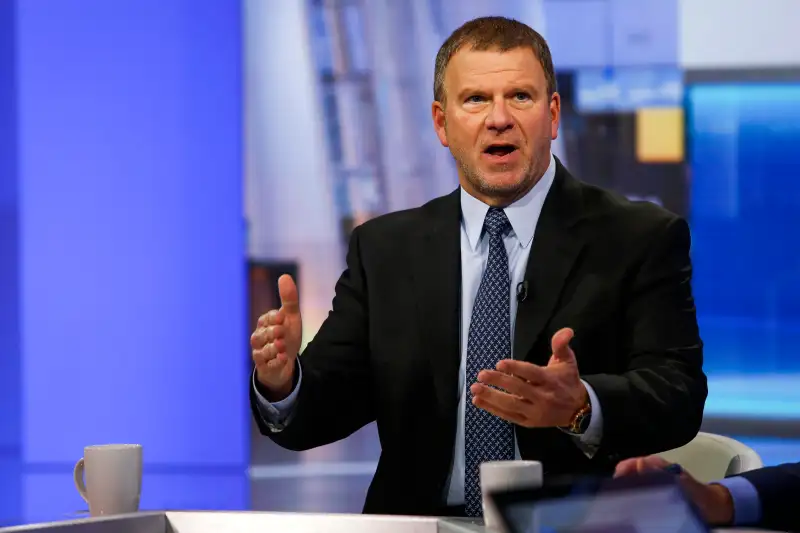 Bloomberg—Bloomberg via Getty Images
You may not know who Tilman Fertitta is, but you know his restaurants.
Rainforest Cafe. Morton's Steakhouse. Bubba Gump Shrimp Co. Those and half a dozen others are all owned by his company, Houston-based Landry's Inc.
Pretty soon, those restaurants may start accepting a new form of payment.
In an interview with Money, Fertitta said his team is looking into the possibility of accepting the world's largest cryptocurrency, Bitcoin.
"We try to always be on the cutting edge," he said. "If I'm a betting man, I'm expecting [Bitcoin] is here to stay."
Unlike Warren Buffett, who believes the entire crypto movement will end badly, Fertitta said he doesn't view digital currencies as much different from physical currencies.
"People say they're kind of invisible," he said. "Well, all money's kind of invisible—it's just a number on a paper. If you draw it out of a bank account, it's the same thing."
Bitcoin's price fell below $10,000 this week—down 50% from its all-time high—as a massive cryptocurrency sell-off continues.
Jerry Cleveland—Denver Post via Getty Images
Fertitta is currently starring in the third season of 'Billion Dollar Buyer' on CNBC. In each episode, he meets two new small business owners who need his help taking their companies to the next level.
For Fertitta, becoming a billionaire started with a mastery of basic business concepts. A college dropout, Tilman worked in various industries in different capacities, from salesman to realtor, before opening his first restaurants.
But Fertitta also admits a degree of luck was involved. Landry's was part of a wave of restaurant groups, like Cheesecake Factory and Outback Steakhouse, that successfully went public in the early '90s and have been mall mainstays since (Fertitta took Landry's private in 2010 in a deal worth about $1.4 billion).
"A lot of folks give up too soon," he added. "You have to keep fighting until someone shuts your door down."
Starring in 'Buyer' has been an eye-opening experience for Fertitta.
"A lot of people don't even understand when they're not making money," he said, adding that too many companies are putting "principle" before "profit."
"When you can understand the operations and numbers, you definitely have something other people don't have."
Fertitta recently purchased the Houston Rockets basketball team for $2.2 billion, but he said that being a billionaire can be as stressful as it is fulfilling.
"I have the responsibility of so many different families—over 60,000 employees," he said. "You know people are building careers with you, they're going to spend 20 to 25 years with you."
Still, "it's great to be able to change people's lives."