Here Are Today's Best Mortgage & Refinance Rates for July 7, 2020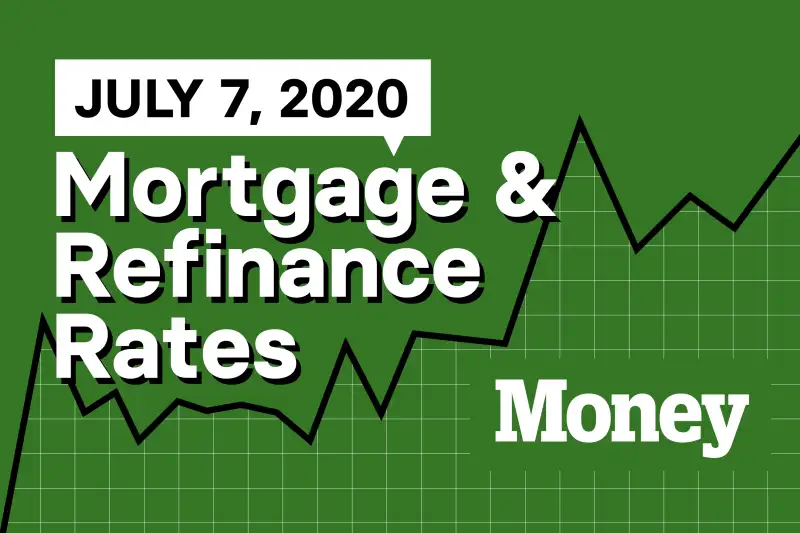 High demand, driven by historically-low interest rates, and a tight housing supply have been pushing home prices higher. The increase may be short-lived, however, as fears of a coronavirus resurgence are forecast to drive prices down over the next year.
Home prices increased 4.8% year-over-year during the month of May, according to data released Tuesday by CoreLogic, a provider of property and consumer analytics. The increase was driven by high home buyer demand combined with a limited number of homes for sale.
"By the end of summer, buying will slacken and we expect home prices will show declines in metro areas that have been especially hard hit by the recession," said CoreLogic Chief Economist Frank Nothaft.
Home prices are forecast to decline by 6.6% through May 2021, the first annual drop since 2012. Among the cities expected to be hardest hit are Las Vegas, with a 20% decrease, and Boston, with a nearly 12% drop.
Average Mortgage Rates Today
For the week ending July 2, the average interest rate for a 30-year fixed-rate mortgage set a new record low of 3.07% with 0.8 points paid, according to Freddie Mac. That's 0.06 percentage points below the previous low of 3.13%.
The average rate for a 15-year fixed-rate mortgage was 2.56% with 0.8 points paid, down 0.03 percentage points from the previous week, while the average rate on a 5-year adjustable-rate mortgage decreased to 3.00% with 0.3 points paid.
Average Refinance Rates Today
A year ago the average mortgage rate was 3.75%. A homeowner with a $250,000 mortgage balance paying 3.75% on a 30-year loan could cut their monthly payment from $1,158 to $1,063 by financing at today's lower rates. (It is important to consider closing fees and that refinancing could reset the clock on your mortgage, meaning you will have to make payments longer.)
Today's Mortgage Rates
Of course, mortgage rates vary widely by location and personal factors like location, the size of your down payment and your credit score. Here are today's advertised mortgage rates at some of the mortgage industry's largest lenders. (The rates you see may be different.)
Quicken
Quicken, a non-bank lender based in Detroit, is the nation's largest mortgage lender by dollar origination volume.
Mortgage rates advertised for July 7:
30-year fixed: 3.373%
15-year-fixed: 2.815%
(Quicken doesn't advertise a five-year adjustable rate. Rates are APRs.)
Wells Fargo
Based in San Francisco, Wells Fargo has more than 7,000 locations.
Mortgage rates advertised for July 7:
30-year fixed: 3.092%
15-year-fixed: 2.667%
5-year ARM: 2.784%
(Rates are APRs.)
JP Morgan Chase
Based in New York, JP Morgan Chase has nearly 5,000 U.S. branches.
Mortgage rates advertised for July 7:
30-year fixed: 2.954%
15-year-fixed: 2.583%
5-year ARM: 2.745%
(Rates based on New York City zip code 10006. Rates are APRs.)
Bottom Line:
If you have decent credit, you may be in a position to take advantage of mortgage rates near all time lows
View Money's Best Mortgage Lenders of 2020
Compare Money's Best Mortgage Refinance Companies of 2020
Related: Why Right Now Is the Best Time to Refinance Your Mortgage, According to David Bach
How Low Will They Go? 6 Mortgage Experts Predict the Future of Rates
Rates are subject to change. All information provided here is accurate as of the publish date.