Here Are Today's Best Mortgage & Refinance Rates for August 18, 2020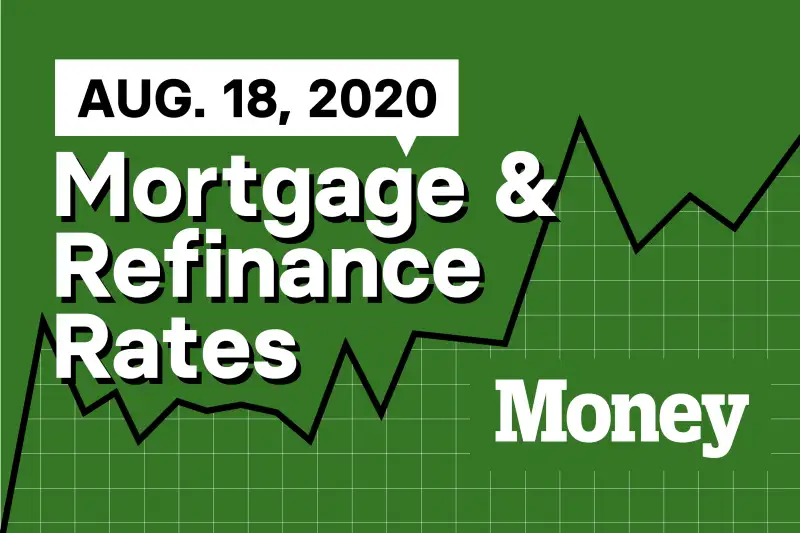 Borrowers with 700 credit scores were charged an average of 3.537% to secure a 30-year fixed-rate purchase mortgage on Monday, according to Money's survey of over 8,000 mortgage lenders across the country. The average rate for a 30-year refinance was 4.47%.
30-year fixed-rate mortgage purchase
3.537%
Rates of August 17, 2020
Refinance rates today
A homeowner with excellent credit who qualifies for the lowest rates as reported by Freddie Mac can save a significant amount of money when refinancing. A year ago the average mortgage rate was 3.60%. A homeowner with a $250,000 mortgage balance paying 3.60% on a 30-year loan could cut their monthly payment from $1,137 to $1,049 by financing at today's lower rates. (It is important to consider closing fees and that refinancing could reset the clock on your mortgage, meaning you will have to make payments longer.)
For more on refinancing read: Is Now a Good Time to Refinance My Mortgage? A Decision-Making Guide
What else do house hunters need to know today?
Building permits, housing starts, and housing completions all increased for the month of July, according to the U.S. Census Bureau. Building permits for privately-owned housing units were at a seasonally adjusted annual rate of 1,495,000 units, which is 18.8% above the June 2020 rate and 9.4% above the July 2019 rate.
Housing starts were at an annual rate of 1,496,000, 22.6% above June numbers and 23.4% above July 2019, while housing completions were up 3.6% above June numbers and 1.7% above the 2019 rate.
Meanwhile, the number of mortgage loans in forbearance plans decreased for the ninth week in a row, according to the Mortgage Bankers Association. As of August 9, there were an estimated 3.6 million homeowners still taking advantage of the payment deferral plans, representing 7.21% of mortgages.
"The share of Fannie Mae and Freddie Mac loans in forbearance has dropped below 5% for the first time since April," said Mike Fratantoni, chief economist for the MBA. "Borrowers with conventional mortgages have been faring somewhat better throughout the current crisis, and there is no sign to date from these data that the risk to (government sponsored entities) is increasing."
What should house hunters be watching this week?
On Wednesday, the Mortgage Bankers Association will release data on the volume of mortgage loan applications during the past week. Both purchase and refinance loan applications have been steadily above 2019 numbers as home buyers and owners take advantage of near record-low interest rates.
Why it's important to know your credit score
Nirit Rubenstein, CEO and co-founder of credit repair startup Dovly, on the importance of taking care of your credit score:
For more on credit scores, read: Here's Why it Pays to Have a Good Credit Score (Even if You're Not Buying a House)
Bottom Line:
A 'Middle Finger' to Struggling Families: How a New Fee Is About to Make Refinancing Your Mortgage a Lot More Expensive
Fall Homebuying Outlook: Everything You Need to Know About Prices, Supply and Mortgage Rates
A Wild Market Means More Home Appraisals are Coming in Low. Here's What to do if a Bad Appraisal Threatens Your Deal