Why This Tom Petty Album Is Selling for More Than $1,000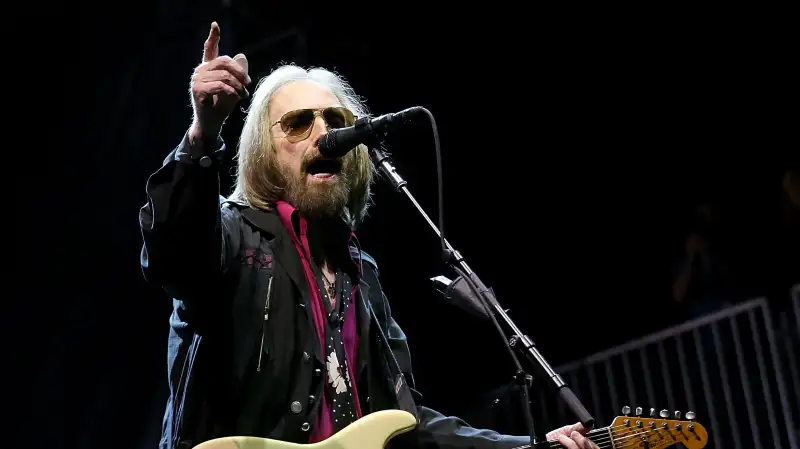 It's no secret that when rock icons like David Bowie, Prince or Chris Cornell die, their album sales see an immediate bump.
Tom Petty is no exception: Less than two days after the singer died from cardiac arrest on Oct. 2, his album and digital song sales spiked a whopping 6,781%, Billboard reports.
Used vinyl sales are harder to track. Like most secondhand purchases, they make for difficult inventory, but if online sales are any indication, one LP is going absolutely gangbusters. But it's probably not the one you're thinking of.
Wildflowers, Petty's second album sans the Heartbreakers, is fetching prices ranging from $1,000 to $1300 for a sealed one on sites like Amazon and eBay. And the price is still rising.
A cheaper, slightly banged up version, is currently available on Discogs for $600.00.
So why can you can grab Full Moon Fever, the 1989 mega hit with "Free Fallin," a song you've no doubt blasted at full volume, for about $22, and that not-as-popular Wildflowers, released five years later, worth so much more?
The answer, it turns out, lies in the evolution of the music industry.
When "Free Fallin'" first hit airwaves, CDs were inching towards world domination, but they didn't overtake tapes and vinyl as the most popular source of music until the early '90s. By the time Wildflowers came out in 1994, the excitement around CDs had reached a fever pitch, and Petty's record label had little incentive to press the tens of thousands of vinyl pieces his albums once demanded.
Today, despite rumors of a reissue, and the fact that you can cop a Wildflowers CD for about $5 and stream it on Spotify, the record has yet to see a second round of printing.
Carl Mello, director of purchasing at the record and media chain Newbury Comics, estimates there's only about 5,000 copies of Wildflowers in existence — compared to the tens of thousands, or maybe even more than 100,000, copies of Full Moon Fever floating around record stores and personal collections.
The record is such a rare find, Mello says, that in the decade he's worked at Newbury Comics, he's never once seen a copy come through the store.
"Anybody who has it knows what it's worth," he says.