The 20 Hottest Cities for Tech Jobs Now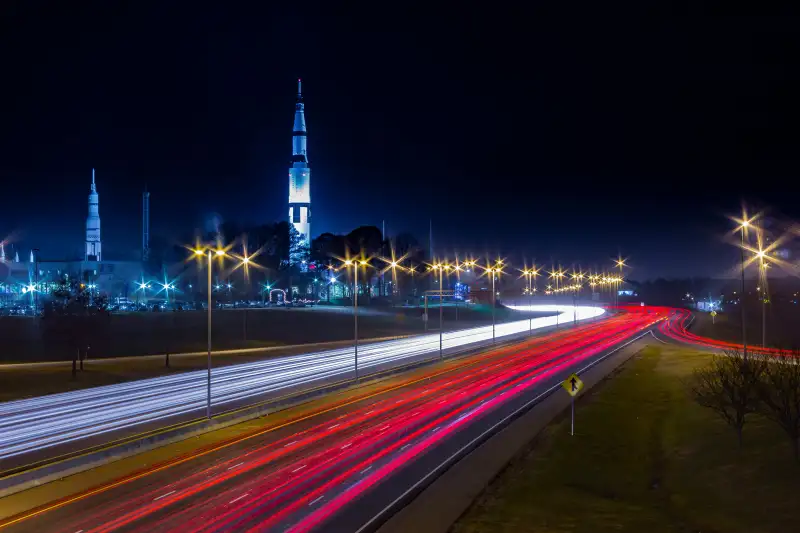 A diaspora of tech talent, driven by Silicon Valley's tumbling job market and sky-high rents, has pushed tech job seekers to some surprising places.
Job search site ZipRecruiter recently analyzed its database of more than 8 million active jobs, and ranked the 20 fastest-growing tech markets based on year-over-year data. Job growth for engineering, software, and IT roles may be losing steam in the Bay Area, but smaller cities are picking up the slack, the company says,
Huntsville, Ala. topped the list, with over 300% tech job growth from 2016 to 2017. Thousand Oaks, Calif. (200%) came in second, followed by Phoenix, Ariz. (188%).
"The tech industry is no longer bound to the coast," says ZipRecruiter's Chief Economic Adviser, Cathy Barrera. "As a result, we're seeing the tech industry expand out of the major metropolis areas, and into smaller regional cities that have since flown largely under the radar."
Many of the cities on ZipRecruiter's list are in the Midwest — Kansas City, Kan., Cincinnati, Ohio, and Indianapolis, Ind. are three standouts. The South also had a strong showing, with Nashville, Tenn. and three cities in Florida (Orlando, Jacksonville, Tampa) all making the cut.
Barrera credits government policies, like tax breaks that attract entrepreneurs and business startups for much of this growth. But the main impetus, she says, is the skyrocketing cost of living in coastal tech hubs like San Francisco and New York.
The median home price of a home in Huntsville hovers around $150,000, according to the report — a fraction of the $1.5 million it costs to buy a home in the Bay Area.
"Big cities can only grow so much — and at a certain point, the skyrocketing living costs make it nearly impossible to find a job with a salary you can live off," Barrera says.
Here's the full list, complete with average salary (as per PayScale), rent, and home costs:
1. Huntsville, AL
Top tech jobs:
Software Engineer
Systems Engineer
Systems Specialist
Help Desk Support
Information Technology Specialist
Growth in tech jobs YoY: 309%
Early Career Median Pay: $59,500
Mid Career Median Pay: $96,400
Median rent: $950
Median home price: $152,170
---
2. Thousand Oaks, CA
Top tech jobs:
Project Manager
Network Engineer
Project Manager Coordinator
Quality Assurance Specialist
Software Test Engineer
Growth in tech jobs YoY: 200%
Early Career Median Pay: $59,500
Mid Career Median Pay: $105,000
Median rent: $3,200
Median home price: $673,000
---
3. Phoenix, AZ
Top tech jobs:
Project Manager
Software Engineer
Software Developer
Data Analyst
SQL Developer
Growth in tech jobs YoY: 188%
Early Career Median Pay: $58,400
Mid Career Median Pay: $96,800
Median rent: $1,345
Median home price: $216,000
---
4. Albany, NY
Top tech jobs:
Project Manager
SQL Developer
ERP Engineer
Software Developer
Software Tester
Growth in tech jobs YoY: 161%
Early Career Median Pay: $55,200
Mid Career Median Pay: $87,000
Median rent: $1,625
Median home price: $175,000
---
5. Kansas City, MO
Top tech jobs:
Project Manager
Network Engineer
Project Coordinator
Developer
Web Developer
Growth in tech jobs YoY: 157%
Early Career Median Pay: $57,200
Mid Career Median Pay: $89,500
Median rent: $895
Median home price: $207,107
---
6. Orlando, FL
Top tech jobs:
Project Manager
Software Engineer
Project Engineer
Network Engineer
Developer
Growth in tech jobs YoY: 149%
Early Career Median Pay: $52,800
Mid Career Median Pay: $87,400
Median rent: $1,500
Median home price: $210,000
---
7. Salt Lake City, UT
Top tech jobs:
Software Engineer
Project Manager
Developer
Project Engineer
Technical Support Engineer
Growth in tech jobs YoY: 117%
Early Career Median Pay: $58,200
Mid Career Median Pay: $97,800
Median rent: $1,495
Median home price: $533,800
---
8. Nashville, TN
Top tech jobs:
Project Manager
Senior Net Developer
Network Administrator
Project Engineer
Desktop Support Technician
Growth in tech jobs YoY: 114%
Early Career Median Pay: $54,700
Mid Career Median Pay: $90,200
Median rent: $1,700
Median home price: $269,700
---
9. Jacksonville, FL
Top tech jobs:
Project Manager
System Administrator
Systems Engineer
Desktop Support Technician
Implementation Consultant
Growth in tech jobs YoY: 111%
Early Career Median Pay: $52,000
Mid Career Median Pay: $89,200
Median rent: $1,200
Median home price: $170,000
---
10. Baltimore, MD
Top tech jobs:
Project Manager
Software Engineer
Network Engineer
System Administrator
Software Developer
Growth in tech jobs YoY: 109%
Early Career Median Pay: $62,500
Mid Career Median Pay: $105,000
Median rent: $1,375
Median home price: $196,900
---
11. Cincinnati, OH
Top tech jobs:
Project Manager
Quality Engineer
Software Engineer
Lead Applications Developer
Scrum Master
Growth in tech jobs YoY: 96%
Early Career Median Pay: $55,500
Mid Career Median Pay: $90,400
Median rent: $1,095
Median home price: $137,50
---
12. Cleveland, OH
Top tech jobs:
Project Manager
Quality Engineer
Developer
Quality Technician
Software Engineer
Growth in tech jobs YoY: 84.3%
Early Career Median Pay: $52,100
Mid Career Median Pay: $86,700
Median rent: $1,000
Median home price: $75,000
---
13. Indianapolis, IN
Top tech jobs:
Project Manager
Quality Technician
Quality Engineer
Data Analyst
Net Developer
Growth in tech jobs YoY: 84.1%
Early Career Median Pay: $55,400
Mid Career Median Pay: $89,400
Median rent: $1,000
Median home price: $180,715
---
14. Columbus, OH
Top tech jobs:
Project Manager
Network Engineer
Quality Engineer
Application Developer
Java Developer
Growth in tech jobs YoY: 83%
Early Career Median Pay: $56,600
Mid Career Median Pay: $93,400
Median rent: $1,045
Median home price: $139,60
---
15. Denver, CO
Top tech jobs:
Project Manager
Network Engineer
Developer
Software Engineer
Systems Administrator
Growth in tech jobs YoY: 81.4%
Early Career Median Pay: $62,300
Mid Career Median Pay: $103,000
Median rent: $2,100
Median home price: $372,500
---
16. Detroit, MI
Top tech jobs:
Project Manager
Software Engineer
Quality Engineer
Systems Engineer
Application Engineer
Growth in tech jobs YoY: 81.1%
Early Career Median Pay: $59,600
Mid Career Median Pay: $94,400
Median rent: $750
Median home price: $57,000
---
17. Tampa, FL
Top tech jobs:
Project Manager
Systems Administrator
Project Coordinator
Data Analyst
Network Engineer
Growth in tech jobs YoY: 80.9%
Early Career Median Pay: $52,700
Mid Career Median Pay: $90,600
Median rent: $1,495
Median home price: $202,750
---
18. Providence, RI
Top tech jobs:
Project Manager
Software Engineer
Senior Net Developer
Business Information Analyst
Quality Engineer
Growth in tech jobs YoY: 79%
Early Career Median Pay: $55,400
Mid Career Median Pay: $90,500
Median rent: $1,800
Median home price: $194,250
---
19. Seattle, WA
Top tech jobs:
Project Manager
Software Engineer
Software Development Engineer
Developer
Technical Services
Growth in tech jobs YoY: 74.9%
Early Career Median Pay: $76,200
Mid Career Median Pay: $117,000
Median rent: $2,700
Median home price: $620,000
---
20. Chicago, IL
Top tech jobs:
Project Manager
Quality Engineer
Network Engineer
Devops Engineer
Software Engineer
Growth in tech jobs YoY: 74.1%
Early Career Median Pay: $62,200
Mid Career Median Pay: $102,000
Median rent: $1,750
Median home price: $270,000