Here's How to Turn Trick-or-Treat Candy Into Cold Hard Cash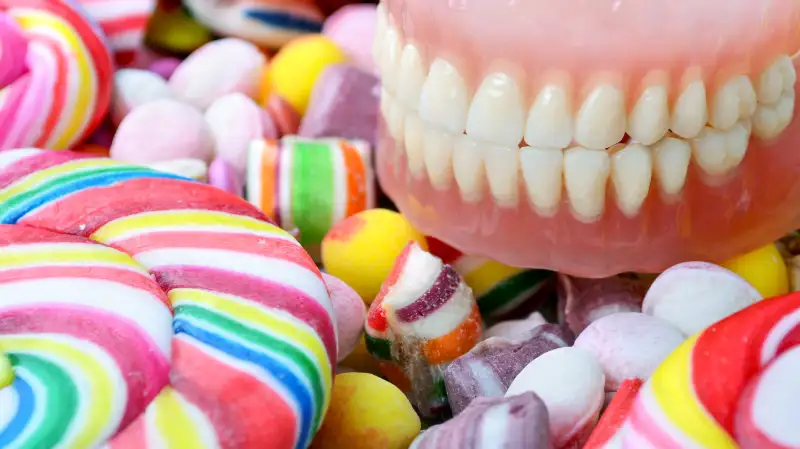 Aleksandar Mijatovic—Alamy
The cash payoff isn't the only reason kids might want to trade in candy soon after Halloween is over. Doing so also supports the troops overseas.
To participate in the annual program, called the Halloween Candy Buy Back, families should start by finding a participating nearby dentist's office, via a search tool at the link or at the program's Facebook page. There are thousands of participants around the country--in New Jersey, Ohio, California, and beyond. Chances are, there's a poster up at your dentist's office asking locals to join in its Candy Buy Back campaign.
While the particulars of each participating office may differ slightly, they generally all welcome unopened candy donations in the days right after Halloween, and they pay $1 per pound of candy dropped off, with a $5 maximum payout. Some also give treats or goodie bags for kids—toys, stickers, toothbrushes, sometimes pizza or local baked goods—as well as the chance to win iPods, gift cards, and other prizes. It softens the blow inherent in handing over the sweet and chocolatey fruits of one's labor spent trick-or-treating.
The program was originally envisioned as a means to get massive quantities of Halloween candy "off the streets" and out of the bellies of America's children, and the campaign truly caught fire when it partnered with Operation Gratitude, an organization that sends care packages to military veterans, new recruits, and most especially troops who are deployed overseas. Some 130+ million tons of candy has been collected over the years, and with the help of Halloween Candy Buy Back participants, Operation Gratitude was able to ship its one millionth care package last December.
As for the more mercenary kids out there—those who are trading candy in for cash at least as much as they are motivated to support the troops—they're probably trying to figure out what candies weigh the most to maximize their payout.