Trump Budget Would Defund Group That Encourages Tourism to the U.S.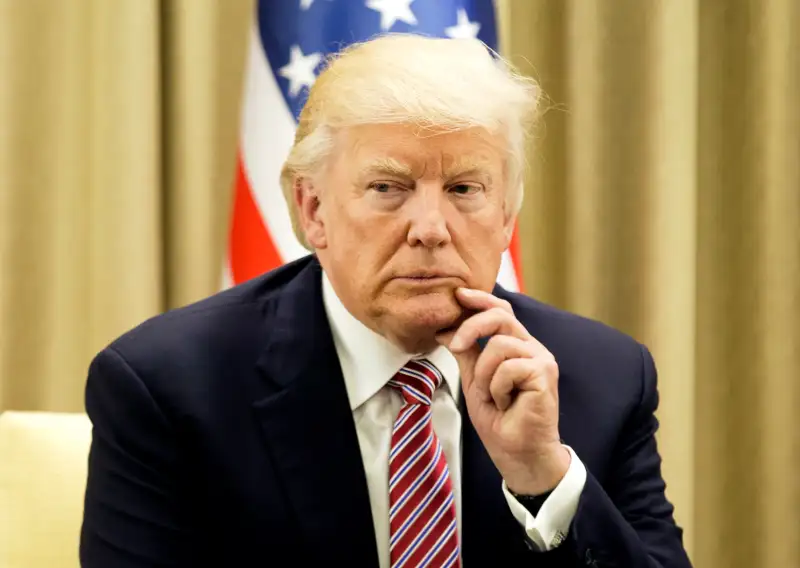 ATEF SAFADI—AFP/Getty Images
The Trump administration's budget plan, released earlier this week, features a host of federal spending cuts, including sharply decreased funding for food stamps, Medicaid, and Social Security disability benefits.
Also in the proposal: a provision that would completely eliminate Brand USA, the tourism marketing group focused on attracting international tourists to America—tourists who spend big bucks within U.S. borders during their visits. Brand USA contends that its marketing efforts brought in 1.2 million additional tourists in 2016, who collectively spent $4 billion, Bloomberg reported.
Roger Dow, president and CEO of the industry group U.S. Travel Association, said the decision to defund Brand USA is "especially perplexing" because the marketing agency was created in a bipartisan effort by Congress in 2010, and because both Commerce Secretary Wilbur Ross and Office of Management and Budget Director Mick Mulvaney supported it in the past.
"The agency was responsible for adding $8.9 billion to the U.S. economy last year, according to the firm Oxford Economics—a 28-to-1 return on investment," Dow said in a statement. Oxford Economics estimates that over the last four years, the agency's marketing efforts helped attract an extra 4.3 million foreign visitors, whose spending generated $4 billion in federal, state, and local taxes. "Brand USA isn't funded with a dime of taxpayer money," Dow said.
Instead of relying on taxpayer dollars, Brand USA's funding comes from 700 partner organizations, and their contributions are matched by fees paid by international travelers.
Some lawmakers also couldn't find any reason why an agency that makes money for American businesses would be eliminated. "It makes zero economic sense to scrap a bipartisan program that encourages international tourists to visit the U.S.," said Sen. Bill Nelson, D-Fla, according to USA Today. "It's especially important for jobs in Florida and other tourism dependent states."
At this point, the Trump administration's budget is just a proposal. So it's unclear if Brand USA's efforts will be cut entirely or otherwise scaled back.
The Trump administration's immigration policies have already been blamed for a downturn in international travelers bound for the U.S. that could result a $11 billion annual decrease in revenues, according to an estimate provided to Money by the international research and consulting firm Tourism Economics.